Imran Ashraf Awan is one of the finest actors in the Pakistan Showbiz Industry. He is the one, who began his acting career with ambitious goals, and is now the industry's valued gem and most sought-after performer. He is now one of Pakistan's most beloved performers, and his fame is growing throughout the world as he also started writing. When we hear his name, the first thing that comes to mind is his impeccable acting abilities and his keen yet humble personality. He has a huge fan base. All because of his superb acting abilities and ability to make most dramas economically and critically successful. This article is all about Imran Ashraf Biography, Imran Ashraf Age, Imran Ashraf Education, Imran Ashraf Family, Imran Ashraf Wife, Imran Ashraf Career, and Imran Ashraf Awards and Nominations.
Imran Ashraf Biography
It would not be unfair to consider Imran Ashraf as the essence of perfection, as he always adjusts himself into the character he plays. He is famous for portraying the role of 'Bhola', who stole the hearts of many people, and Imran received worldwide recognition. Imran is the most modest actor who understands how to amaze audiences with his simplicity and brilliance. He is a writer as well as an actor. His first work as a writer is the drama serial 'Tabeer.' If we had to sum up his journey in three words, they would be; He got, he performed, and he succeeded.
Imran Ashraf Age
Imran Ashraf Awan was born in Peshawar, the city of flowers on September 11, 1989. He is 32 years old now but still looks young like he is in his 20s.
Imran Ashraf Education
Imran is an educated person and got his early education from the modern age education institute in Abbottabad. Later the family moved to Islamabad where he completed his higher education and did his masters. He revealed in his interviews that he was an average student during her studies and hardly completed his M.A.
Imran Ashraf Family
Imran Ashraf belongs to a noble, educated, and non-artistic family. His family roots in Sialkot but he was born in Peshawar and then moved to Islamabad. Currently, he is living in Karachi for work as the industry has shifted a lot of his work from Lahore to Karachi. His father was a simple educated man and worked as a banker. Later he started his own business and Imran worked with him. His only brother Abbas Ashraf also started working in showbiz and he worked in the famous drama serial 'Sabaat.'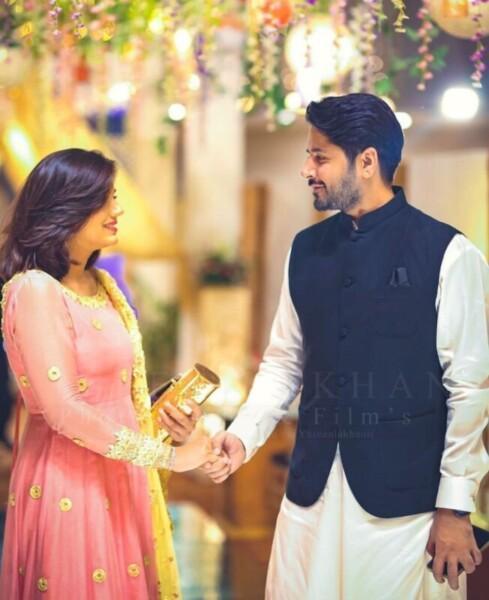 Imran Ashraf Wife
He got married to his fellow artist Kiran Ashfaq now Kiran Imran on 6 May 2018. Their wedding ceremony was a private affair that was attended by close family members and friends. Kiran is a model-turn actor who left the showbiz industry after marriage. Her last role was Areeba in the drama serial 'Khasara.' They are now parents to cute and innocent son Rohan Imran. They make a perfect couple together.
Imran Ashraf Career
When it comes to Imran's acting career, there is a list of dramas in which, he has inspired his fans with his diverse performance. He began his acting career in 2011, and since then, he has climbed the ladder of success in a short period because of his hard work and dedication. His debut drama serial was 'Wafa kaisi Kahan Ka Ishq' where he has done the supporting role but everyone loved her character. After that in 2012, he worked in 'Baandi', which was also the supporting role. He has done a lot of supporting roles since then in 2016, he got a chance to work in the evergreen drama serial 'Dil Lagi' as Dastgeer opposite Humayun Saeed and Mehwish Hayat in the lead role. This series received widespread acclaim from audiences. Its storyline was quite engaging. 'Dil Lagi' was offered after his stunning performance and nomination as best supporting actor for 'Gul -e-Rana' opposite Feroz Khan and Sajal Ali.  After years of hard work, in 2017 Imran Ashraf rose to prominence for portraying a transgender character in the popular show 'Alif Allah Aur Insan.' It was not easy to play such a role on screen but he did this beautifully and amazed everyone. His fans and followers adored his performance. He also received an award for Alif Allah and Insan at the sixth Hum Awards.
In 2019, he played the most challenging character of 'Bhola' in the extremely famous drama serial 'Ranjha Ranjha Kardi.' Famous actors like Syed Jibran, Iqra Aziz, and Asma abbas were part of this drama serial. Everyone wants to copy 'Bhola', which is the most significant achievement for an actor. Following the success of this serial, he went to the top of the television industry, and his name was added to the list of the most in-demand celebrities. He then worked in various serials in lead roles like Jaal, Inkar, Rani Nokrani, Tabeer, Lashkara, and Kabi Band Kabi Baja. In 2019, he worked in the romantic drama serial 'Kahin Deep Jalay opposite Neelam Munir. This blockbuster serial earned him the best popular actor award at the Lux Style Awards. He played the role of Moosa in the Drama serial 'Raqs e Bismil' opposite Sara khan. It was one of the popular serials of 2021 and received a lot of appreciation. He has also worked in the film industry and 'Dam Mastam' with Amar khan is his Debut Film.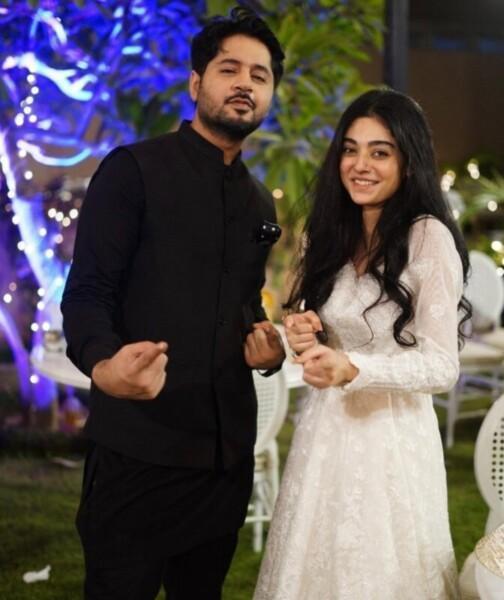 Imran began his career as an actor, and following a string of hits, he is now heading on a new adventure. He is also trying his hand at writing scripts for different channels. He has done it all and is now building a name for himself in the writing world. His first script was 'Tabeer' for Hum Tv and the story was quite meaningful. He was nominated as the best writer at Hum Awards for 'Tabeer.' Then he wrote the drama serial 'Mushq' for Hum Tv where he played the lead role with Urwa Hocane. Their pair as Adam and Guddi and storyline received a lot of love from the audience and viewers. He is phenomenal, his work is phenomenal and now he is working on some other big projects.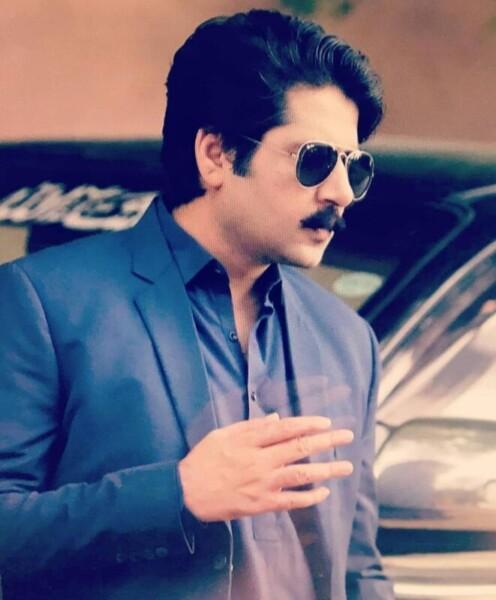 Imran Ashraf Drama List
Wafa Kaisi Kahan Ka Ishq (2011)
Baandi (2012)
Meri Maa (2013)
Noor e Nazar (2013)
Ab Ke Sawan Barsay (2013)
Mere Meherbaan (2013)
Woh (2013)
Shehr e Ajnabi (2014)
Chingari (2014)
Mohabbat Aag Si (2015)
Gul e Rana – Drama (2015)
Aabroo – Drama (2015)
Dulha Mil Gaya (2015)
Ishq Nachaya (2015)
Faltu Larki (2015)
Jhoot (2015)
Dil Lagi (2016)
Bad Gumaan (2016)
Shehrnaz (2016)
Khuda Mera Bhi Hai (2016)
Dil e Janaam (2017)
Alif Allah Aur Insaan (2017)
Tu Dil Ka Kya Hua (2017)
Mein Maa Nahi Banana Chahti (2017)
Tabeer (2018)
Paimany (2018)
Lashkara (2018)
Dil Mom Ka Diya (2018)
Ranjha Ranjha Kardi (2019)
Inkaar (2019)
Jaal (2019)
Siskiya (2019)
Rani Nokrani (2019)
Kahi Deep Jalay (2019)
Mushq (2020)
Raqs e Bismil (2021)
Hum Tum (2021)
Imran Ashraf Movies
Imran Ashraf Awards and Nominations
Won-Best Actor Supporting Role-Viewer's choice awards 2016
Won-Best Actor Supporting Role-IPPA 2017
Nominated-Best Actor Supporting Role-Hum Awards 2017
Won-Best Actor Supporting Role-Hum Awards 2018
Nominated-Best Writer-Hum Awards 2019
Won-Best Actor of the year- Bold Awards 2019
Won-Best social media sensation- Bold Awards 2019
Won-Best Actor Television-10th Pakistan Achievement Awards 2019
Won-Best actor-Lux Style Awards 2020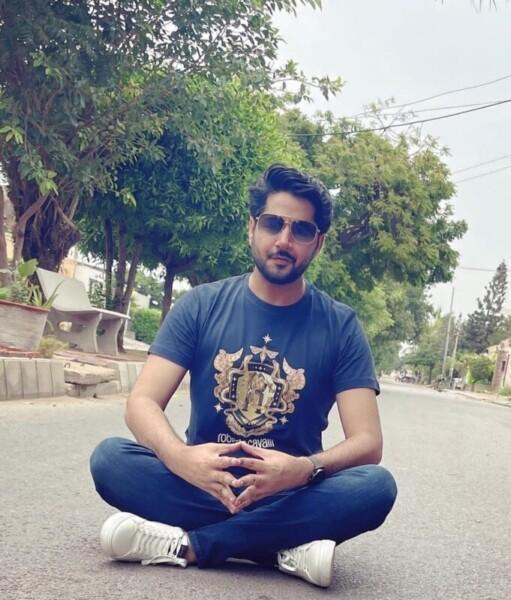 Also Read: Kubra Khan | Biography, Age, Education, Relationship, & Dramas