Peugeot Lucky Motors is gearing up to make a statement in the Pakistani market with their new vehicles. At the moment, there are rumors that they will bring some of their best-selling SUVs to our country and the Pakistanis are waiting with bated breath for them to arrive.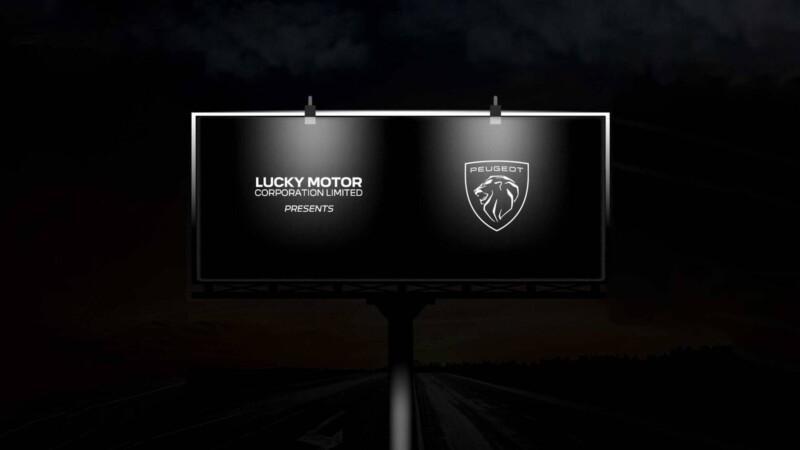 At the moment, the Pakistani car market is rich with SUVs from all brands from the world. So far, only Kia Sportage and Kia Picanto have been able to truly make a home in the hearts of Pakistani. These compact crossover SUVs and Peugeot Lucky Motors is directly competing against them.
With the new dealerships now ready to open, it seems like the Peugeot SUVs will soon be making their way to Pakistan. Here is what we know so far and what you need to be aware of.
Peugeot Lucky Motors Dealerships
So far, Lucky Motors Corporation has signed a deal with Stellantis Group for this purpose alone. The deal was signed a few months ago and, in this deal, it was decided that Stellantis Group will sell and manufacture the Peugeot vehicles in the Pakistani market.
At the moment, Stellantis Group is among the largest group of automakers in the world. They have many higher and luxury brands under their umbrella. Peugeot will make their comeback to Pakistani market with them in partnership with Lucky Motors. They are expected to bring Peugeot 2008, Peugeot 3008 and Peugeot 5008 to Pakistan.
Thanks to these efforts, Peugeot Lucky Motors has announced locations and names of 8 dealerships they will open all over Pakistan. The announcement came via their website. They have opened their dealerships in 6 major cities of Pakistan.
Here is a breakdown of each dealership along with its city, location and address.
| | | |
| --- | --- | --- |
| City | Name | Address |
| Islamabad | Peugeot Expressway | Service Road E, Ghauri Town Islamabad/Rawalpindi — 44000, Islamabad Capital Territory. |
| Lahore | Peugeot Samaa | 16 Jail Road, Jubilee Town, Lahore — 54000, Punjab. |
| Lahore | Peugeot Defence | E61, Bedian Road, Saqib Town, Lahore, Punjab — 54600, Punjab. |
| Karachi | Peugeot Macca | FL 12B, Main Rashid Minhas Road, Gulshan-e-Jamal, PRECHS —74800, Sindh. |
| Karachi | Peugeot Clifton | G-26/4, Block 8 — Scheme 5, Khaliq-uz-Zaman Road, Clifton — 74800, Sindh. |
| Sialkot | Peugeot Sports City | 1-KM Daska Road, Pakkikotli — 51310, Punjab. |
| Faisalabad | Peugeot Textile City | Plot #10, Muslim Town #03, Main Sargodha Road, Muslim Town 3 — 38000, Punjab. |
| Gujranwala | Peugeot Green Fields | National Highway 5, Kotli Pir Ahmed Shah, Gujranwala — 54560, Punjab. |