Technology is taking all over the word. Moreover, we have been blessed with many outstanding products and launches whenever there is about some collaboration of companies. Over the past year, Google has worked with the mobile industry on an initiative to upgrade SMS for people everywhere, providing a more enhanced messaging experience through RCS (Rich Communications Services).
Collaboration
The search engine giant has now reported that it is collaborating with Telenor to empower the dispatch of RCS messaging to their 214 million endorsers crosswise over Europe and Asia, including Norway, Denmark, Sweden, Hungary, Montenegro, Serbia, Bulgaria, Pakistan, Myanmar, Bangladesh, Thailand, Malaysia, and India. Furthermore, subscribers will have access to advanced messaging features as a standard part of their Android device.
Whats New 
Features like group chat, high-res photo-sharing, read receipts, and more, will come standard on Android. Subscribers will have their SMS experience upgraded through the Messenger app for Android gadgets, developed by Google.Moreover,  the service will be powered by the Jibe RCS cloud from Google.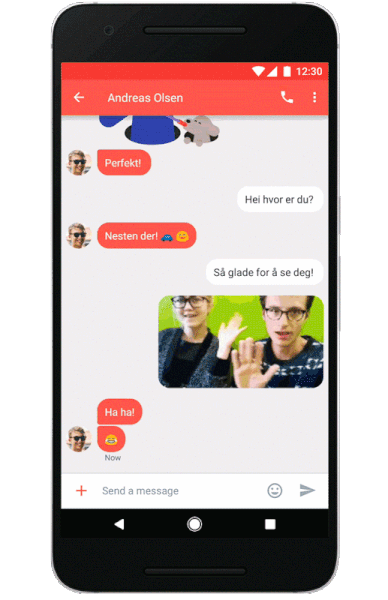 Details About Launch
In markets where RCS is launched, Telenor subscribers who already have the Messenger app on their phone will automatically get access to RCS services through an app update. Moreover, subscribers who don't have the app can install the Messenger app from the Google Play store. In addition, as part of the partnership with Telenor, many new Android devices will come with Messenger for Android preloaded as the default SMS and RCS messaging app.
This RCS messaging implementation supports the GSMA universal profile—it's a standard supported by more than 58 carriers and manufacturers collectively covering a subscriber base of 4.7 billion people globally.