Asser Malik gained fame for his work ethic and his incredible presence for the Pakistani sports industry. However, he truly rose to fame when his name was tied with Malala Yousafzai very recently. Suddenly, everyone around the world wants to know who he is and what he does.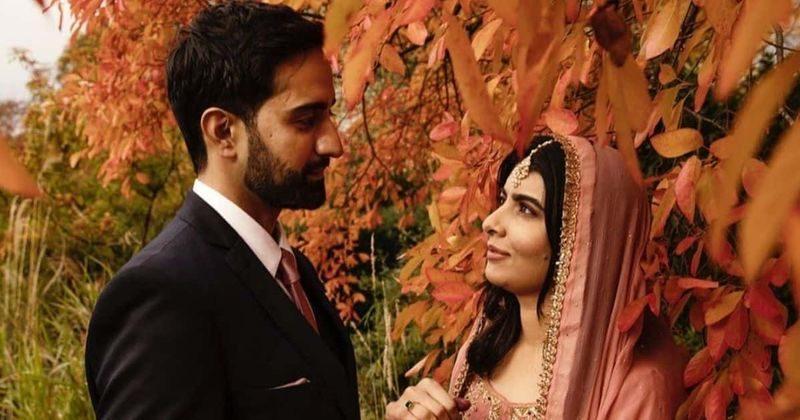 His connection with Malala has brought his own person prowess to surface and made the people aware of his achievements. While many of us are curious about his profession and personal life, Asser has garnered a huge fan following in the past few days.
In Malala, I found the most supportive friend, a beautiful and kind partner — I'm so excited to spend the rest of our life together.

Thank you all for the wishes on our Nikkah. In following our cricket team's tradition, we had to do a victory cake cutting. pic.twitter.com/KSGQOHsY64

— Asser Malik (@MalikAsser) November 10, 2021
Here is everything we know about Asser Malik and what you need to know about this man who has stolen the heart of Malala Yousafzai.
Biography of Asser Malik
Age
Asser Malik is a Lahori by birth and no one knows his exact age. According to sources, Asser is aged between 27 to 32 years old, however, we haven't learnt anything confirm from the sources. He is 5 feet and 7 inches tall, which is not very tall or short considering the Pakistani standards. We are not sure of his zodiac sign.
Family and Parentage
Asser Malik has kept the information about his family very private, which means we don't know much about his parentage and family. He is a very private person so he has only shared very limited information about himself. We only know that he is from Lahore, Punjab where he grew up and went to school. After that, he joined his wanted profession and still lives there.
Education
Asser Malik comes from a family that values education above everything else. He received his early education from Lahore and then he joined the Aitchison College, Lahore for his intermediate. After that, he joined Lahore University of Management Sciences from where he completes his Bachelors of Science (B.Sc.) in Political Sciences and Economics.
Relationship
Asser Malik came under the light after he and Malala Yousafzai tied the knot and shared the news with the rest of the world. The duo got married on 9th November, 2021 and since then they have shared the good news with the world through pictures on their social media platforms. They didn't let the world know anything about how the relationship was initiated and how they got to the point of marriage.
Career
By profession, Asser Malik is General Manager of High Performance at Pakistan Cricket Board. He is also a businessman. He actively participated in sports since early age and he loves cricket, which is why he is succeeding at his job at the Pakistan Cricket Board.
He started his career as a curator at Global Shapers Community, worked as the Director Operations at Grassroots Cricket, worked as a Managing Director at MLK Management and he is a franchise owner of Last Man Stands in Pakistan.