The Pakistani automotive industry is currently buzzing with excitement, thanks to the announcement regarding Changan Oshan X7. The much-awaited crossover had the eyes of everyone in the country on it and the SUV enthusiasts were looking forward to the day when this beautiful vehicle will be made available to them.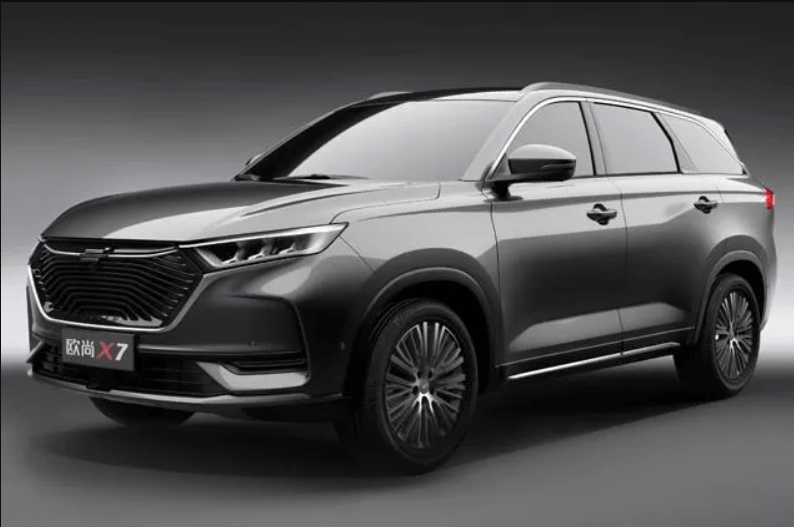 The Oshan X7 is a 5 seater vehicle that is targeted towards families and SUV enthusiasts. The announcement came at an event where the company also announced the possible launch date of the SUV as well. And with that news, we will get the SUV a lot sooner than we anticipated.
Changan Oshan X7 Launched
Changan announced the big news with a social media news with the title, "disruption in Pakistan's SUV segment has begun." They later hyped up the vehicle even more by saying, "All-new Changan Oshan X7's volume production has officially commenced at the state-of-the-art Master Changan Motors Ltd plant."
The vehicle is best known for its superior performance without compromising on the comfort of the occupants. The vehicle has a decidedly sporty look that is on trend with the current market standards. The vehicle is actually slightly bigger than the other vehicles in the market which actually works for it.
Here are the expected and confirmed specifications of Changan Oshan X7.
Specifications and Features of the SUV
Massive Front Grill
LED Daytime Running Lights
LED Headlamps
Front Radar
LED Brake Lamps
Reverse Camera
Parking Sensors
Shark Fin Antenna
Double Exhaust
The expected safety features of the Changan Oshan X7 are:
Adaptive Cruise Control
Lane Assists
Front Collision Warning
Performance Specifications
The Changan Oshan X7 will come with a powerful engine that will make its performance better than the other vehicles in the market. The Chinese manufacturer has made sure this vehicle stands out not just for its luxury features but also for its powertrain.
The expected powertrain of the vehicle is:
A 1.5 Liter turbocharged engine
It will produce 178 Horsepower
It will generate 265 Nm of Torque
The engine will be paired with a 6 speed manual transmission or a 7 speed DCT transmission
The SUV also has an all-electric model that comes with a driving range of 405 kilometers, but it is still unconfirmed if it will be available in Pakistan or not.
According to the announcement made by the company, the vehicle will be launched on 11th February 2021 in a digital launch event held on the brand's social media channels.