Considering the after-effects of the third wave of COVID-19 in the country, the government of Pakistan has announced COVID-19 restrictions for Eid. According to the announcement, the government has imposed ban on all activities that would include gatherings or traveling in between cities.
The Ministry of Interior announced a new wave of restrictions that will include closure of a lot of things across the country. This new initiative has been taken to reduce and control the outbreak of COVID-19 as the number of infections have risen scarily across the country.
If something drastic is not done, the condition of the country could worsen over the upcoming months.
COVID-19 Restrictions Imposed Across Pakistan
According to the announcement made by the Federal Government has announced a complete ban on travel across the country. tourism will be banned along with inter-provincial transport to contain further contamination of COVID-19.
These new COVID-19 restrictions are announced to control the spread of COVID-19 during Eid Fitr holidays. According to the announcement made by the Ministry of Interior, all tourist resorts, restaurants, hotels, parks, shopping centers, beaches and all public places will be closed.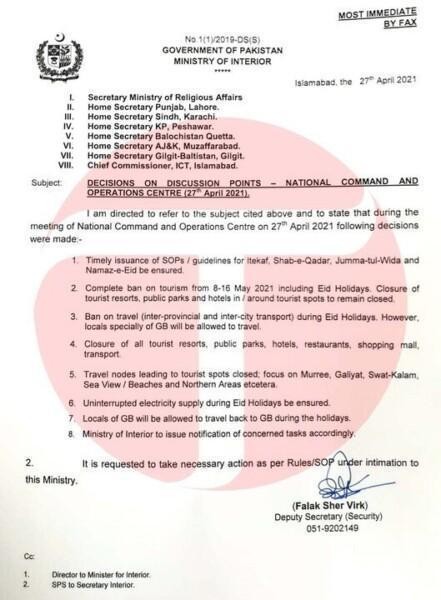 The restrictions will be effective from 8th May and will end on 16th May.
Traveling to Certain Locations Banned
The Ministry of Interior has imposed a ban on certain tourist destinations. Popular tourist destinations such as Swat, Northern Gilgit Baltistan and Swat will not be open to tourists. Usually, these three destinations alone bring in thousands of tourists from all over the country during Eid Holidays.
The government has also imposed a ban on inter-city and inter-province transport during Eid Holidays. However, an exception has been placed for the residents of Gilgit Baltistan who can travel back to their hometowns.
The Condition of COVID-19
The COVID-19 restrictions became necessary as COVID-19 cases rise across the country. As of today, Pakistan has a total of 804,939 cases and has suffered through 17,329 deaths to this virus. The health ministry has warned the government as well as the nationals of Pakistan of a situation very similar to India.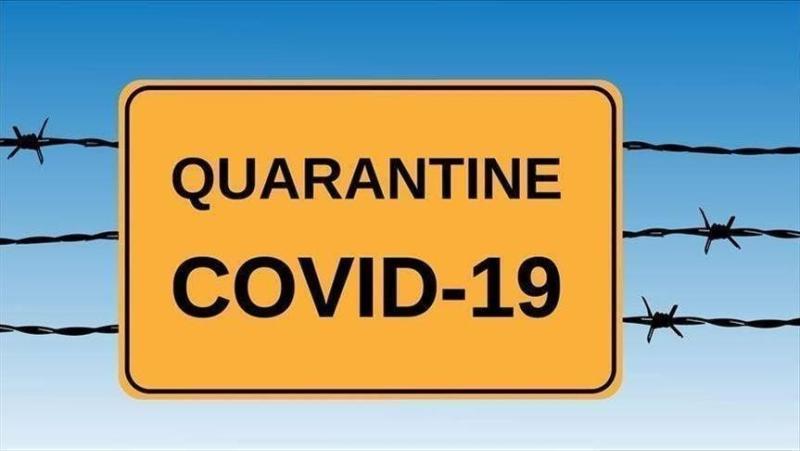 While the country is adding more oxygen beds and ventilators across hospitals, the new surge in cases and deaths is almost like chasing time at the moment. Advisor to Prime Minister Imran Khan on Health, Dr. Faisal Sultan told reports that the government is currently monitoring the oxygen situation and is working on improving it.
So far, only 2 Million people have been vaccinated in Pakistan. Pakistan has a total population of 210 million people.