Young and talented, Danyal Zafar is the rising star of Pakistani showbiz industry. Not particularly new to the industry, Danyal has been a part of the showbiz for some time, considering that he has a family member who has appeared on the big screen in both Pakistan and India.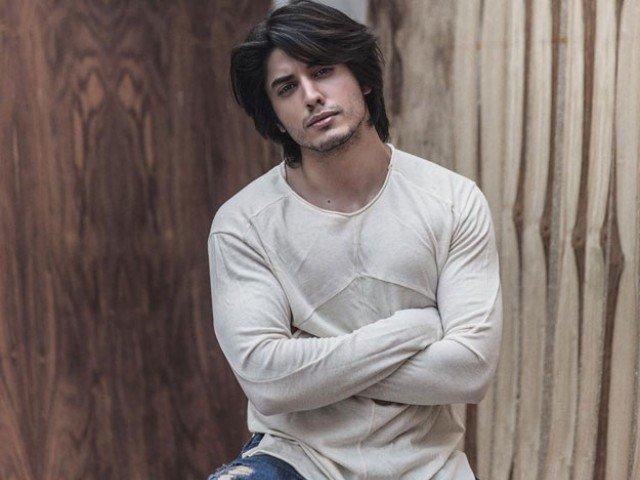 Danyal Zafar has only appeared in a handful of dramas and web series, but he has left a huge impact with his powerful performances and incredible acting skills. Deemed to be the next big chocolate hero of Pakistan, the future is bright for Danyal and this is just the beginning.
Here we will look at Danyal Zafar's life, age, biography, family and more.
Biography of Danyal Zafar
Age
Danyal Zafar was born on 12th December, 1996 in Lahore, Punjab. This makes him 25 years old. He was born and raised in Lahore, but he travels to Karachi often for his acting, modeling and singing career. His star sign is Sagittarius. In his short career, Danyal has quickly risen to fame and become a rising star of Pakistan that is often much loved in other countries as well.
In fact, Danyal Zafar has his own fan following that religiously follows his Instagram page and YouTube channel. His height is 5 feet and 6 inches, which is very short considering the standards set by the Pakistani society.
Family and Parentage
Danyal Zafar and his family have been in the limelight for many years now. As his name suggests, Danyal is the younger brother of singer and actor Ali Zafar, the famed Pakistani pop star who won the hearts of his fans with his sweet voice and charismatic personality. Danyal is one of three brothers.
He is the middle child in his family, the eldest being Ali Zafar and the youngest brother Zain likes to stay away from media and the public eye. Danyal's parents, Mohammad Zafarullah and Kanwal Ameen, are both in the education sector and teach at University of Punjab.
Education
The Zafar family believes in education. This is the reason why all of the children in the Zafar family are well-educated in their respective fields. Danyal Zafar got his initial education from Lahore Grammar School in the Cantt campus. After that, he moved to Beaconhouse Defence Campus where he received his O and A level graduation.
He took a 2 year gap from his studies and then went on to join New York Film Academy where he just finished a single semester. He later joined University of London where he completed his graduation.
Relationship
Danyal Zafar is currently focusing on his career and staying far away from relationships. He says he has no time for a relationship at the moment and will only choose a life partner when it is the right time for him and he is far away in his career.
Becoming An Actor
Danyal Zafar is a multitalented young man who started his career with his brother Ali Zafar. Ali Zafar used to take Danyal to his concerts where the brothers would sing and play their guitars live.
After that, Danyal made his singing debut alongside Momina Mustehsan in Coke Studio Season 10 that was aired in 2017. He consistently posts music videos on his YouTube channel that he named Danny Zee. He was also the co-music director for "Teefa in Trouble."
As for his acting career, he appeared in a short film called "The Time Machine" in 2014. After that, Danyal Zafar became a model for many brands that targeted young audience. He is a brand ambassador for Sprite and Djuice. After that, he appeared in a mega hit drama Tana Bana in 2021 alongside Alizah Shah.