Muneeb Butt and Amar Khan are the two young actors of the Entertainment industry who have given their best in the past years. The amazing news is, both are coming together for the first time in an upcoming drama serial bad dua, whose shooting has started. The drama will soon be on air any time, and we can't wait for it.
The drama will be telecast on ARY Digital, one of the leading channels. ARY promises to always come with something unique, and this time, they are coming with a young cast. Apart from these lead actors, many other cast members will also be seen sharing the screen for the first time.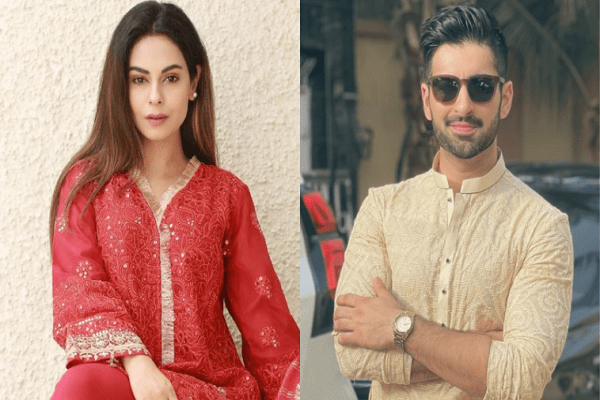 The cast of the Drama Serial Baddua
A strong story and a perfect star cast guarantee to bring a blockbuster serial, and this is what Baddua drama will give to its viewers. Though the trailers of this serial haven't been introduced yet, we are hoping it to be another blockbuster. Muneeb Butt has recently given a successful serial 'Mujhe Vida Kar' while Amar Khan is also a wonderful actress.
She will soon be appearing in a Pakistani movie Dam Mast Dum opposite superstar Imran Ashraf. Apart from these lead actors, Mohsin Abbas Haider, a wonderful actor and writer, also joined the cast a few years ago. When it comes to Mohsin's acting, no one can doubt it.
Other than that, Samina Ahmed, Rubina Ashraf and Mehmood Aslam are also part of this star-studded cast.
More Details
The cast will be produced by Abdullah Seja while it is written by Samina Ijaz. She is a noted Pakistani writer who has previously written some blockbuster serials 'Yaariyan' and 'Kaisa Hai Naseeba.' Both dramas did really well and gained huge appreciation. According to the writer, this drama will be completely different from other dramas.
While talking to the media, she added that the female lead Amar Khan is shown as an ambitious and initiated girl who knows which path she will follow in her life. On the other hand, Muneeb's role is also very strong. In short, both leads are powerful, so it will be interesting to watch how the story will unfold.
The drama is directed by Ramish Rizvi, who previously directed a hit drama serial 'Jhooti.' However, we have yet to figure out which character in the drama will be under Bad dua as it hasn't revealed yet. We are eagerly waiting for the teasers to come out so that we see what ARY Digital has brought this time.
Interestingly, for the first time, Amar Khan will be seen in any ARY project. Previously, she has always worked with HUM Network. Hence, it will be her debut on ARY Network.