After a long wait, we finally have Yumna Zaidi in a new drama serial called Bakhtawar. Promised to be entertaining, intense, and full of entertainment, the message-driven plot of the drama serial looks good. After the success of Parizaad and Sinf-e-Ahan, Yumna is finally coming back to the TV screens this year.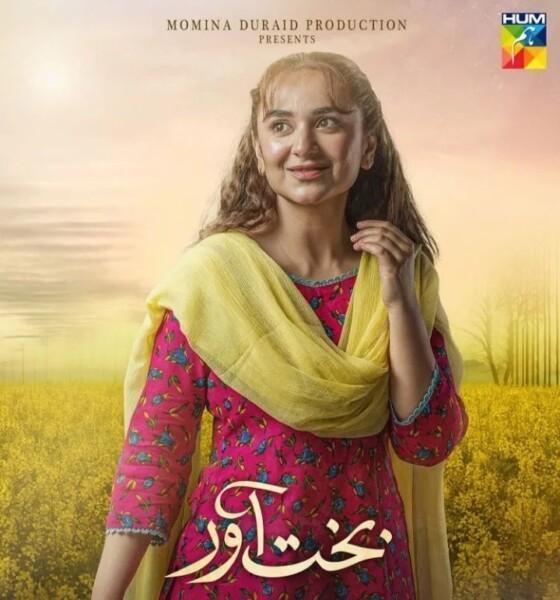 We have two teasers that were posted on Hum TV's YouTube channel and the response of the public is very encouraging. The fans cannot wait to watch Yumna Zaidi in a new avatar and from the looks of the teaser, this might be Yumna's most challenging character yet.
Here is everything we know about the new drama serial Bakhtawar and what you can expect from it.
Cast of the Drama Serial
Bakhtawar features a star-studded cast featuring some of the best and biggest names from the industry. The drama has the best balance of the new and the old stars to bring the perfect mix of talent and on-screen intensity.
Here is the complete cast list of the drama serial Bakhtawar.
Yumna Zaidi
Zaviyar Nauman Ejaz
Saqib Sameer
Mizna Waqas
Naureen Gulbani
Sunil Shankar
Huma Nawab
Adnan Shah Tipu
It is expected that a complete cast list will be shared soon. Yumna Zaidi is in the lead role and it looks like she will have Zaviyar Nauman Ejaz opposite her. The public is already praising her versatility.
Details of Drama Serial Bakhtawar
Bakhtawar is going to be the story of a girl who wants to change her circumstances and get a better life. Named Bakhtawar, she wants to escape her troubled house and the pain that comes with it for a better future. In the process, she gets tangled up with bad people and bad luck.
The story of the drama is written by Nadia Akhtar who has previously written dramas such as Malika-e-Aliya, Pul Ke Uss Paar, Meri Saheli Meri Humjoli, and more. Shahid Shafat has directed the drama. He has previously directed hit serials such as Amanat, Faryaad, Bikhray Moti, Dil Mom Ka Diya, and more.
Momina Duraid produced the drama under the banner of Momina Duraid Production. No release date has been announced for the drama, but it is expected that the drama serial will be aired after Eid Ul Adha, which is now just a few days away.
The timing, days, and the slot of the drama will be shared soon with more teasers.