ARY Digital is ready to release a load of new drama serials that also includes Berukhi. The drama serial is going to be aired soon and it is expected to be a mega hit, thanks to its amazing cast. Expected to start sometime this month, the fans are awaiting this masterpiece to start soon.
Hiba Bukhari is making a comeback to ARY Digital with this drama serial. She is starring against Junaid Khan, famous singer and songwriter who rose to fame with his mega band Call and he later became famous for his acting skills.
Here is everything you need to know about the new drama serial Berukhi and what you can expect from it.
Cast of the Drama Serial
The drama serial will show us Hiba Bukhari and Junaid Khan opposite each other for the first time. The duo will grace the TV screens together for the first time and the audience has a lot of expectations from the duo.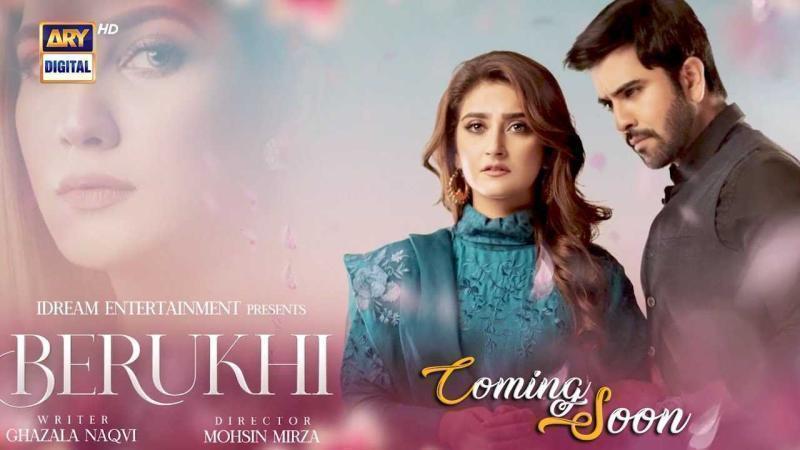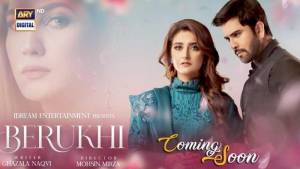 The cast of the drama serial Berukhi include:
Junaid Khan
Hiba Bukhari
Nazish Jahangir
Uamir Rafiq
Rehma Zaman
Umer Alam
Nida Mumtaz
Rehan Sheikh
Iffat Omar
Usman Perzada
Iffat Omer is coming back to the TV screen after a long time. At the moment, we are seeing Junaid Khan in Khuda Aur Mohabbat 3 as Sikandar. Hiba Bukhari is currently appearing in Fitoor, a mega hit drama serial currently aired on Har Pal Jeo in which she is appearing right next to Faysal Qureshi.
Hiba Bukhari will play the role of Sabika, Uamir Rafiq will play the role of Nabeel and Rehma Zaman will play the role of Sana. Not much has been revealed as we only have one teaser trailer of them drama.
Details of the Berukhi
From the looks of it, this is going to be a love triangle story between Hiba Bukhari, Junaid Khan and Nazish Jahangir. As of yet we don't know much about the story, but we can already tell the drama serial is going to be great. So far, we don't know when it will be aired and what time. More information is expected to be released soon.