Drama serial Kaisi Teri Khudgarzi is gearing up to launch the moment Ramadan ends. This new ARY Digital drama serial features a fantastic cast that includes some of the biggest names in the industry. It will also mark the comeback of a mega star in the Pakistani drama industry.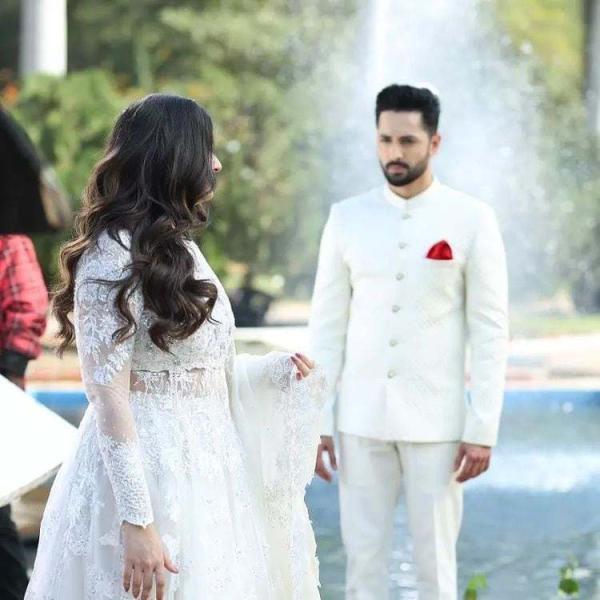 While we don't know about the story of the drama serial, it is expected that the drama is going to be full of intense action and superior acting skills by the superb cast of characters. Considering the people behind this drama, the audience has high expectations from it.
Here is everything we know about the drama serial Kaisi Teri Khudgarzi and what you can expect from it.
Cast of the Drama Serial Kaisi Teri Khudgarzi
The drama serial features a full cast of legendary actors, uber famous actors and new blood to make the cast ensemble stand out. One of the main cast members is making a comeback after a long time. In fact, it has been a whole year since that actor has appeared on the silver screen.
Here is the complete cast list of the drama serial.
Danish Taimoor
Dur-e-Fishan Saleem
Hammad Shoaib
Laila Wasti
Shahood Alvi
Zainab Qayoom
Atiqa Odho
Nauman Ijaz
The cast list already looks impressive, but it looks like ARY Digital will release some information very soon. not much is revealed so far, but it is confirmed that Dur-e-Fishan will be playing the role of Mehak. Danish Taimoor last appeared in a drama called Ishq Ha in 2021 which was a huge success. On the other hand, Dur-e-Fishan Saleem last appeared in Juda Huay Kuch Is Tarah which was hit with controversies after controversies.
This is the first time Danish Taimoor and Dur-e-Fishan Saleem are appearing in the same drama. The audience is excited to see how they will work together.
Details of the Drama Serial
The story of the drama is written by Radain Shah, who has previously written hit drama serials such as Aakhir Kab Tak, Shehnai, Meri Guriya and more. The drama is directed by Ahmed Butt who has previously directed dramas such as Shehnai, Ghisi Piti Mohabbat, Thora Sa Haq, Kaisa Hai Naseebah and more.
The drama is produced by Abdullah Seja under the banner of iDream Entertainment. He has previously produced dramas such as Angna, Teri Raah Mein, Baddua, Mere Apne, Berukhi, Mujhe Wida Kar and more.
ARY Digital has only released 4 character teaser trailers with the OST of the drama serial behind it. Rahat Ali Khan has sung the OST of the drama and it sounds amazing. It is expected that the drama serial will be released on 2nd May, but only time will confirm it.