Sanam Jung is making waves once more in the industry with her new drama serial Pyari Mona. The drama serial looks towards breaking the norms of body shaming and how we perceive people with heavy bodies. While the work is not easy, this is a good step forward.
The first teaser for the drama was released about a month ago and it already has almost 400k views on it. The cast of the drama serial features big names who all have a huge fan following all over the world and that is a good sign for the drama and its future.
Here is everything we know about the drama serial Pyari Mona and what you can expect from it.
What is The Cast of the Drama Serial Pyari Mona?
The drama serial features some big names from the industry. Bringing a perfect mix of new with the veterans, the drama director and producers have done a good job of creating a perfect mix of both talents to draw the audience and make them stay.
Here is the main cast of the drama serial Pyari Mona.
Sanam Jung
Adeel Hussain
Mashal Khan
Muhammad Hunbal
Sabeeka Imam
More information will be revealed as we get more teasers. From what we have deduced from the teasers, the story will follow Sanam Jung's character named Mona who is overweight and being pressured by everyone in her life to lose weight or else she will fail at everything.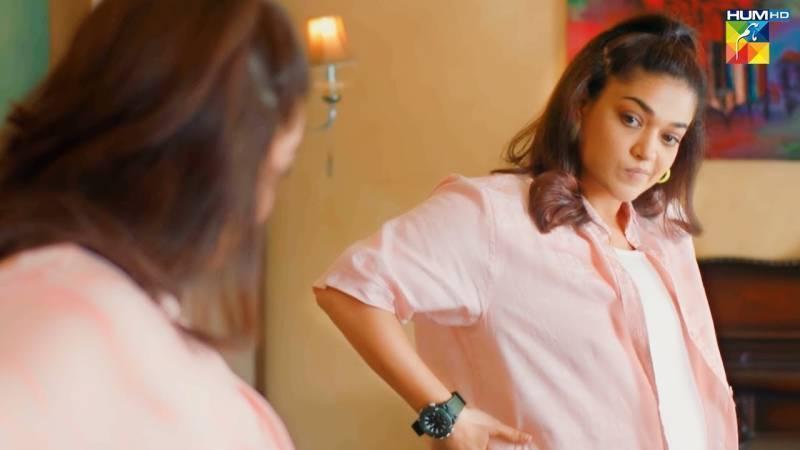 Who Wrote the Drama Serial?
The drama serial is written by Mubahila Rizvi who is a seasoned drama script writer. She has already penned some of the biggest hits of the Pakistani drama industry. Some of her best works include Mr. Shamim which was a massive hit.
Who Has Directed Pyari Mona?
The drama serial is directed by Ali Hasan, but nothing is confirmed yet. More information regarding it will be revealed soon.
Who Produced the Drama Serial?
The drama serial Pyari Mona is produced under the banner of MD Productions with Momina Duraid at the helm. They have had a successful run over the years. The previous year has been a major success for them. Some of their best dramas include Bakhtawar, Hum Tum, Sang-e-Mah, Ishq E Laa, Dobara, Qissa Meherbano Ka, Hum Kahan Kay Sachay Thay, Parizaad, Chupke Chupke, and many more.
What is the Timing of the Drama Serial?
The drama serial will be aired on Hum TV very soon. Its OST has also been released. The OST for the drama serial is called Sar Pe Mere Hai Ab Khula Aasmaan which is sung by Annural Khalid. The drama serial is expected to be aired in January 2023.