After announcing the making of Ishq-e-Laa, we finally have the first look at the new drama serial with two teasers and one shorts video on HumTV YouTube. This is a special TV series, which is all thanks to its incredible cast.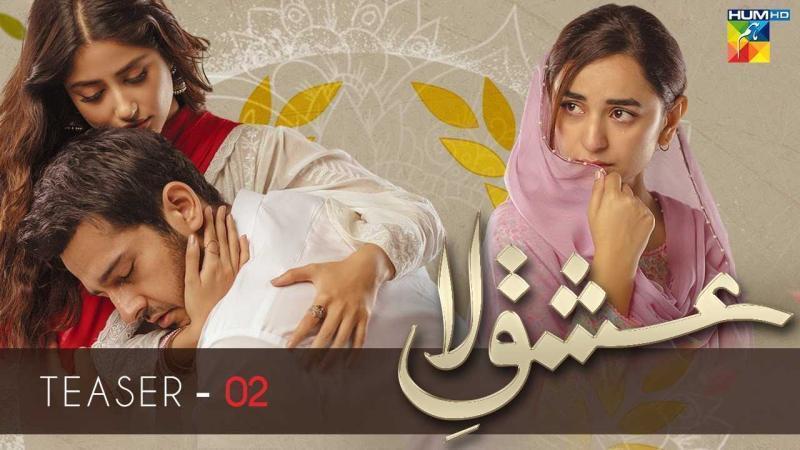 This drama will mark the debut of Adnan Sami Khan's son Azaan Sami Khan's debut in the industry. And what a way to make a debut! He will be sharing the screen with two of the most powerful and versatile actresses that the modern Pakistani drama industry has seen.
Here is everything we know about drama serial Ishq-e-Laa and what you can expect from this incredible new drama.
Cast of the Drama Serial
The drama serial will feature some of the biggest names in the industry. After appearing as a child actor with PTV years ago, this drama will mark the debut of Azaan Ali Khan in the Pakistani drama industry after having a successful musical debut.
Here is the complete cast of the drama serial Ishq-e-Laa.
Azaan Sami Khan
Yumna Zaidi
Sajal Aly
Sohai Sameer
Seemi Raheel
Uzma Hassan
Sami Khan
Sajal Aly is making a comeback to the silver screen after a long break that she took after her marriage to Ahad Raza Mir. This will be the second time Sajal Aly and Yumna Zaidi will hare the screen together. The two of them previously worked together Kis Se Kahoon – The Untold Story.
Both of these actresses are powerhouse performers who have proved their potential for years. And now after 7 years, they are back together sharing the same screen. Azaan Ali Khan, on the other hand, will be making his acting debut with the drama. Previously, he has released a song featuring Mahira Khan and has also produced a movie as well.
Details About Ishq-e-Laa
We now have more details about the drama serial after getting two full length teasers for Ishq-e-Laa. Instead of being a romantic drama, this is more about the people the characters represent. There will be two correspondent stories about love: love for another person and they love for ourselves.
The first teaser shows Sajal Aly as a reporter who is dedicated to her job. She is a journalist who is sincere to her job and very brave against adversary. Azaan Sami Khan is playing her love interest and he comes form a very rich family. He wants Sajal to leave her job and stay with him and enjoy a comfortable life. But Sajal has bigger dreams.
The second teaser shows Yumna Zaidi's character who questions the meaning of respect. Coming from a poor family, she is adamant that she will not live the life of bigotry and will rise above the people who like to abuse her and her family because they are poor.
The drama is written by Qaisra Hayat who has previously written mega blockbuster dramas such as Alif Allah Aur Insaan, Daldal, Daraar, Pulsirat, Kahin Deep Jalay and Mein Haari Piya. It is directed by Amin Iqbal who has directed dramas such as Mannat, Khoat and Dushman-e-Jaan.
The drama serial Ishq-e-Laa is produced by Momina Duraid herself under the MD Productions banner. According to sources, this drama will be aired in October with the OST released in the upcoming week.