The 10th edition of Samsung's Flagship lineup is just around the corner and we can already tell that it will be big. Samsung is going to introduce the Galaxy S10, S10e and S10 Plus tomorrow at a launch event in San Francisco and we expect a lot from Samsung.
A lot of leaks have been emerging over the past few weeks, which have helped us get a rough idea about what those specs are shaping up to be and gauge what could be expected in terms of specs, features and design. With that being said, we too, are expecting some unexpected surprises from Samsung upon the launch of the Galaxy S10, S10e and S10 Plus. Here's a comparison between the last year's Galaxy S9 Plus vs Galaxy S10 Plus.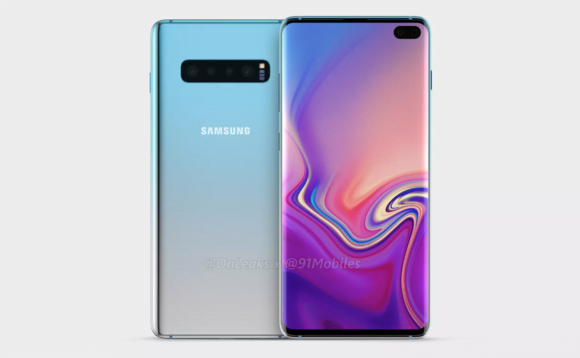 Galaxy S9 Plus vs Galaxy S10 Plus: Design
The Galaxy S9 Plus came out with a trendy design, with minimal bezels and a lot of glass all around. The Galaxy S10 Plus, on the hand, is expected to come out with Samsung's Infinity-O display with the front camera peeking through a punch-hole in the screen and a finger-print sensor built into the display, which sounds pretty exciting. In terms of design, it seems like Samsung is revamping a lot, in order to make their flagship stand out.
Galaxy S9 Plus vs Galaxy S10 Plus: Display
Samsung has always impressed us with their displays and the Galaxy S10 Plus would not be an exception either. Reportedly, the new flagship would come with a 6.4" 1440 x 3040 display with a 19:9 screen aspect ratio. The flagship from last year sported a 6.2" 1440 x 2960 display. Nevertheless, the difference in the quality would be too precise for anyone to notice so it's still going to be the Good Old Super AMOLED display from Samsung, and this is all what matters.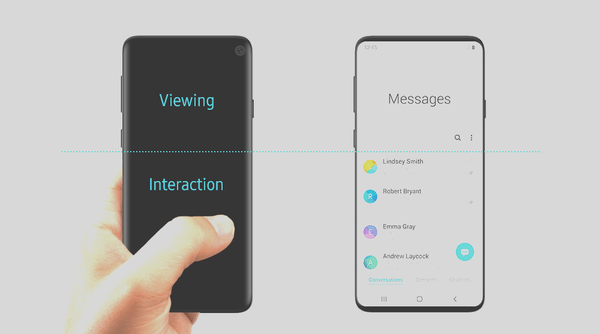 Galaxy S9 Plus vs Galaxy S10 Plus: Internals
The internals, of course would be upgraded for the Samsung Galaxy S10 Plus. While the Galaxy S9 Plus was powered by the Exynos 9810 coupled with 6GB of RAM and 256GB of Internal Storage, the S10 Plus is likely to be powered by the Exynos 9820, with the RAM as massive as 12GB and 1TB of Built-in storage.
Galaxy S9 Plus vs Galaxy S10 Plus: Camera and Battery
The Camera is a major selling point in smartphones these days and as far as flagships are concerned, the consumers expect nothing less than perfection. Reports suggest that Samsung has installed a triple camera setup on the rear with a 12MP, a 16MP and a 13MP lens. We've assumed that there would be a standard, a wide and a tele photo lens. The front is likely to support a dual-lens camera setup, peeking through the infinity-O display.
The Galaxy S9 Plus, in contrast, featured a Dual-Lens camera setup on the front with one a wide and a telephoto lens while on the front was a standard 8MP Lens.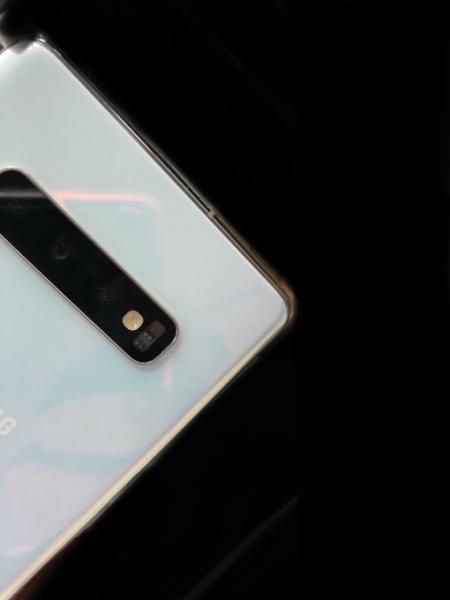 The Galaxy S10 Plus is expected to come with a 4100 mAh battery. On the other hand, the S9 Plus came out with a 3500mAh battery last year.
Galaxy S10 Plus: Price and Availability
The Galaxy S10 Plus would surely be a costly bid considering the set of features it offers. The fully-loaded S10 Plus would cost somewhere around €1,499 while the basic S10 Plus would cost around €999.
Also Check Out: Mastering the Art of Smartphone Photography
As far as the availability is concerned, it would be up for pre-orders in about a week for US and later this month for Pakistan.