Google has launched their latest device, the Google Pixel Tablet, which will come with the latest features and technologies ala Google. The device will come with a charging speaker dock, which is a first for tablets and devices alike. Needless to say, fans are very excited.
The device will come with stylus support and more technologies that will make it one of the best tablets on the market at the moment. A fingerprint sensor has been added to the power button, making the process much easier. Plus, a big battery has been added to make it a great addition to the lineup.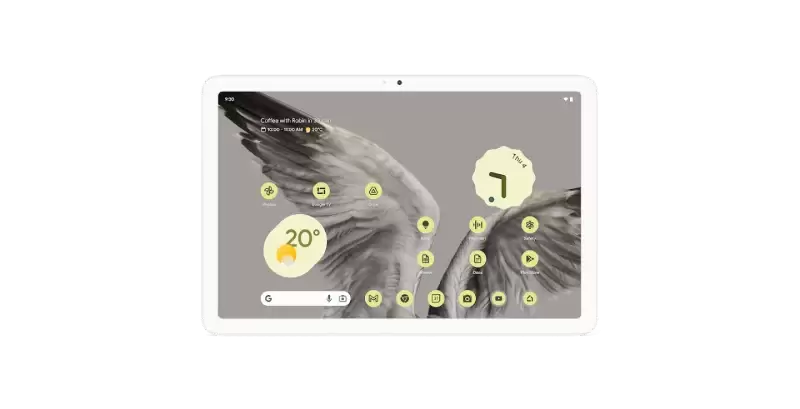 Here is everything you need to know about the Google Pixel Tablet and what you can expect from it.
Performance Specifications
Featuring some of the best features in tablets, the tablet comes with an Android 13 operating system that will be supported by Google's user interface. This is a non-cellular tablet that will allow consistent WIFI for you to use the internet on it for any kind of streaming and gaming.
The Google Pixel Tablet will come with a 2.85 octa core processor that will be supported by Google Tensor G2 chipset and Mali G710 MP7 GPU. And as for memory options, the tablet will come with two options. These are:
8GB RAM and 128GB ROM
8GB RAM with 256GB ROM
The tablet will not feature a slot for a microSDXC card.
Read more: Sony Xperia 1 V Announced with 4K OLED Display
Screen and Camera Specifications
The tablet will feature a 10.95 inch IPS LCD touchscreen. The screen will feature a 1600 x 2560 pixels resolution and 276 pixels per inch density. No information has been shared regarding screen protection. The screen will have a refresh rate of 120 Hz.
The tablet will feature an 8MP wide lens front camera that can capture videos in 1080p. The main camera features an 8MP wide lens. The main camera can capture videos in 1080p. The camera will also support HDR mode as well as panorama mode.
Price of Google Pixel Tablet in Pakistan
The Google Pixel Tablet will feature Li-Po 7250 mAh battery that is 27W charging capable. The tablet will be available in Rose, Hazel and Porcelain colors. The tablet is now available at the price of Rs. 139,999.