Honda has unveiled it's Honda Accord 2018 in the US and it will make a global debut in an automotive market. The Japanese auto giant has upgraded the outgoing version of Honda Accord with significantly more endeavors and geared it up with the latest technology. Thus, it will be the first Front Wheel Drive (FWD) sedan to get a 10-speed transmission.
Honda Accord 2018 External Specifications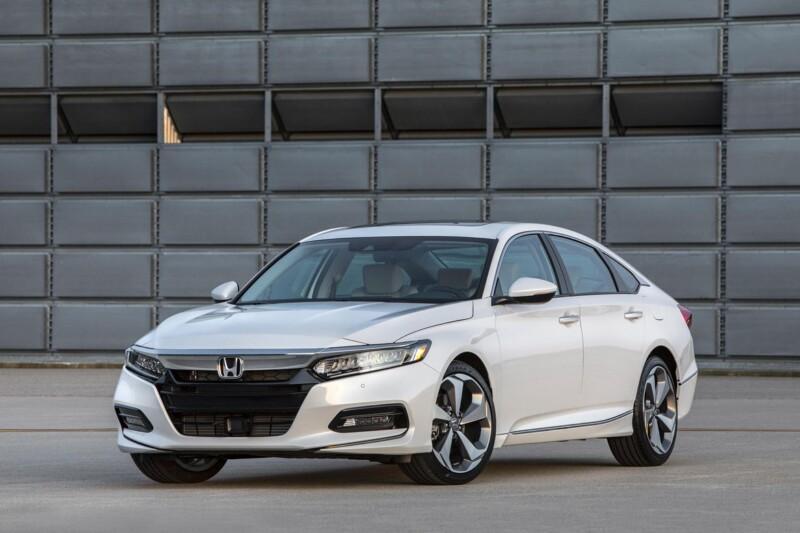 This redesigned Accord Coupe is slightly lower and wider and shorter from the outside. A signature chrome wing grille, more aggressive fascia with large air intake, shorter overhangs. Moreover, long hood and greenhouse pushed further to the rear give the new car a sportier look and stance.
Apparently, the wheelbase has been elongated in the accord 2018. The redesign difference is 50 mm by length and the width has also been increased by 10 mm. Meanwhile, the roof line is lowered by 15 mm.
Internal Specifications
If you take a glimpse of Accord's interior design you'll see that it is inspired by Civic. Moreover, a wider interior helps a lot increasing the overall comfort for the passengers.
As per technology is concerned features like automatic braking, forward collision warning, active lane-keeping are awesome.
Moreover, adaptive cruise help earn the current car a coveted IIHS Top Safety Pick+ rating on well-equipped models.
Engine Specifications
One of the best things about Accord's engine is that it has a 1.5-litre and 2.0-litre turbocharged petrol mills. It was earlier fixed in Civic Type-R.
The best connection of 10 –speed gear box with a Front Wheel Drive and 278 horsepower and 252-torques is just awesome.
Besides this, there is a 2.0-liter turbo four churning out 252 ponies at 6,500 rpm and 273 twist units between 1,500 and 4,000 rpm.
Moreover, the company has assured that the Accord 2018 will have better acceleration times and better fuel economy than the current V6/6AT Accord.