A renowned automotive manufacturer KIA, entered into an agreement with Lucky Cement Company back in 2016, in order to introduce KIA vehicles in Pakistan. As per the agreement, Lucky cement would invest $115 Million to set up an assembly plant in Pakistan for assembly of KIA Vehicles.
KIA also launched their official website for Pakistan, earlier this year.
Lately some of KIA's vehicles were spotted around the country and rumor had it that the company was all set to launch KIA Rio in Pakistan for Rs.14 Lacs.
Later, KIA clarified that the rumors were fabricated and nothing regarding the price of the vehicles was finalized as yet.
Nevertheless, KIA has been testing the Kia Rio in Pakistan and it may be launched by the end of the year.
Here a comparison between Honda City and Kia Rio in Pakistan.
Check Out The Best Cars in Pakistan Under Rs.30 Lacs
KIA Rio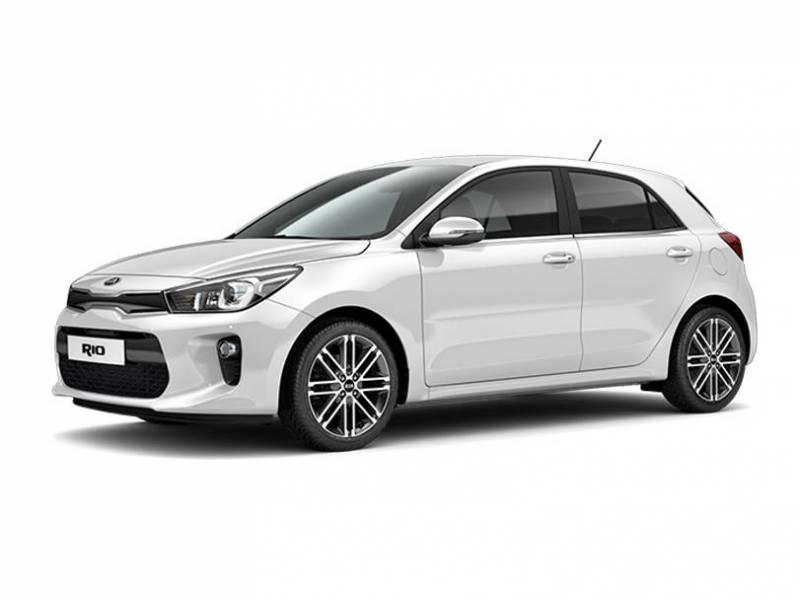 KIA Rio is a hatchback vehicle with a modern and sophisticated design. It is expected to arrive (if it does) with all the modern features and security standards, which would be pretty beneficial for the consumers. Not only is KIA Rio pretty spacious, but also incorporates a really good interior
KIA Rio 4th Generation
Price
Estimated: Rs.15-17 Lacs
Engine Displacement
1400cc
Engine Power
99 HP@6000 RPM
Fuel Type
Petrol
Fuel Tank Capacity
43 L
Mileage (KM/L)
11-15 KM/L
Transmission
Automatic 6-Speed
Max Speed
180 KM/H
Ground Clearance
Anti-Lock Braking System
YES
Power Steering
YES
Power Windows
YES
Air Bags
YES-8
Traction Control
YES
Honda City
Honda has remained one of Pakistan's largest automotive manufacturers for quite a lot of years and Honda City is one of their most popular vehicles. Honda City is a slightly affordable sedan, with reasonable specs and a decent design.
Honda City i-VETC 1.3
Price
Rs.17 Lacs
Engine Displacement
1339cc
Engine Power
100 HP@6000 RPM
Fuel Type
Petrol
Fuel Tank Capacity
42 L
Mileage (KM/L)
11-13 KM/L
Transmission
Manual-5 Speed
Max Speed
220 KM/H
Ground Clearance
140 mm
Anti-Lock Braking System
YES
Power Steering
YES
Power Windows
YES
Air Bags
NO
Traction Control
NO
Conclusion
Pakistan's automotive industry is growing at an impressive rate over the past few years and interest from new automotive manufacturers is certainly looks promising.
Also Check Out: Electric Cars are Coming to Pakistan!
If KIA, or other car manufacturers launch their vehicles at reasonable prices, it would certainly be beneficial for consumers, who have been paying high prices for mediocre cars in the country.