Brief Overview of 2023 Honda HR-V
Honda has completely redesigned the 2023 HR-V in an effort to compete with the influx of sleek and attractive small SUVs (sports utility vehicles) that have saturated the market. The previous generation was economical and practical, but it surpassed the Hyundai Kona, Mazda CX-30 and Kia Seltos. It should come as no surprise that the new HR-V looks completely different from the previous model. The new model also has upgraded infotainment features and more advanced driver-assistance technology.
The EX trim has been eliminated, and prices for the 2023 HR-V are a little higher than they were for the previous generation. The Sport is the sole trim that has 18-inch wheels, the largest available.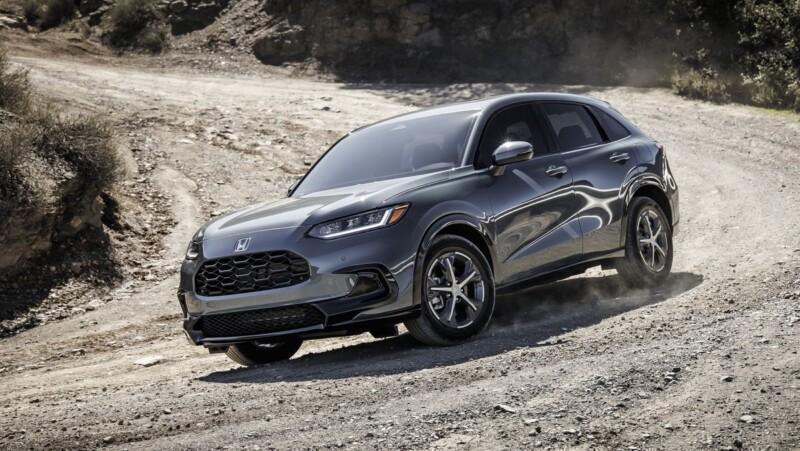 Engine Used in Honda 2023 HR-V
The HR-V is equipped with a hybrid powertrain in Europe that was adapted from the Insight and Accord, however the American version has a conventional gasoline 2.0-liter four-cylinder engine with 158 horsepower. The HR-2.0-liter V's four-cylinder engine lacks vigor and power.
Transmission
Currently, all-wheel drive is an option available on all trims, although front-wheel drive and CVT (continuously variable automatic transmission) are the standard configuration. With a chassis derived from the agile Civic, the new HR-V makes up for the old model's lack of the quiet agility we expect from Honda vehicles.
Fuel Consumption
The versions with front-wheel drive have the highest fuel efficiency estimations, with ratings of 26 mpg in the city and 32 mpg on the highway. There is reduction of 25 and 30 mpg in city and highway ratings while choosing all-wheel drive.
Interior
The updated Civics' interior styling served as inspiration for the HR-V's modern interior, which is both stylish and appealing. The front seats have a lot of adjustability options and are supportive and comfy. The cargo area is wider.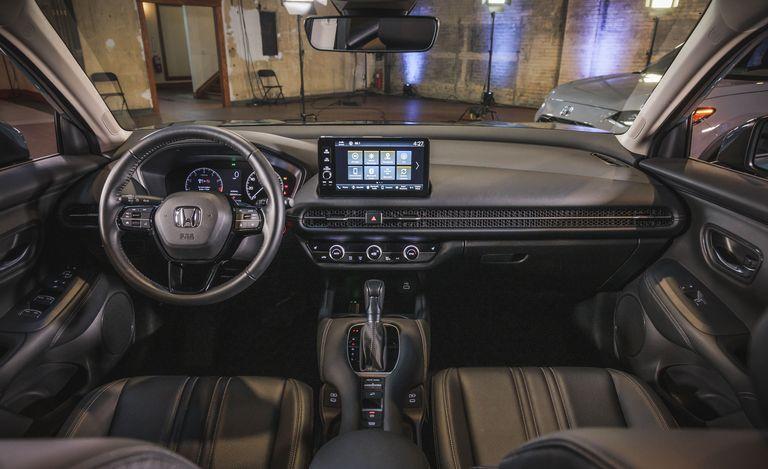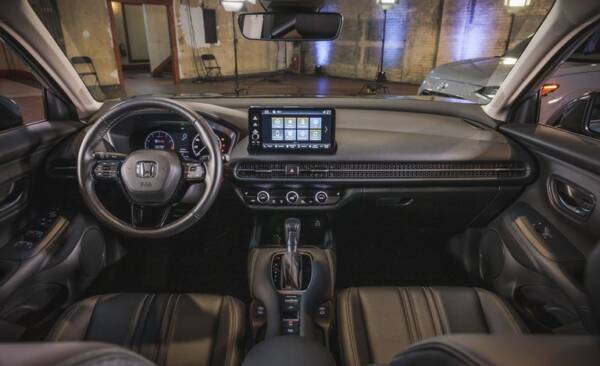 Connectivity Options
All versions have a touchscreen infotainment with either a 7.0- or 9.0-inch display that supports Android Auto and Apple CarPlay. The bigger display allows wireless connectivity for these features, but it's only available on the top EX-L trim. A wireless smartphone charging station is available as standard on the EX-L.
Availability in Pakistan
According to sources, Honda is preparing to launch two new variants in Pakistan. And those anticipated models are all-new BR-V, and the new HR-V. The availability of these vehicles is anticipated to begin before the end of 2022, however no specific release date has been given as of yet.
Expected Price of Honda HR-V in Pakistan
Price of HR-V in Pakistan is estimated to be Rupees 4,871,900.