Crack down of Kashmir, killing of prominent freedom fighters, Kashmir police firing protesters with fire pellets, curfew imposed, pellet victims flooding Kashmir hospitals….! These are the headline news from the past few days of Kashmir, reporting its present situation. The circumstances have been declined step by step. Power hungry India simply needs the place that is known for Kashmir and couldn't care less about the blood of Kashmiri's. If this situation is going to prevail, Kashmir is going to turn into another Palestine.
What makes this protest distinctive?
What is striking about the unrest is the velocity and scale with which it developed enveloping just about the whole Kashmir valley and bringing thousands onto the lanes. Further, the challenges were set off by the demise of an activist Burhaan Wani on account of the security strengths, not viciousness against regular citizens, which has generally provoked protest.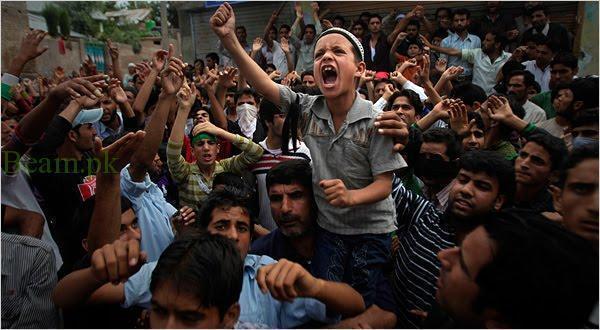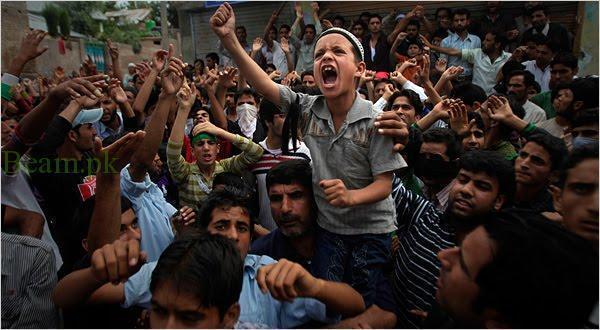 What is the demand of protesters?
There has been a steady cry from dissidents in Kashmir consistently: Azadi. Since the late 1980's, when the militancy was conceived, the "Azadi" cry has been heard in the city at whatever point there has been a challenge.
Brave Kashmiris are continually searching for a chance to turn out and sitting tight for the government to report a call. Individuals are sitting tight for a chance to convey what needs be.
What is the solution of this issue?
If there will be an Islamic system of governance in Pakistan, the Army would have guarded Kashmir and would have incorporated this area under the principle of Caliphs. Yet, as Pakistan is a democratic state, our government and Army is not inspired by the issues of Ummah. Our Army who can besiege purported terrorists in Tribal ranges and do operations against its own countrymen wouldn't like to entertain themselves with the undertakings of Kashmir. This is the High time for our Army to stand up and build up caliphate and secure our Muslim brothers of Kashmir simply like Muhammad bin Qasim.