We finally have the first look at the most anticipated drama serial Razia. Starring Mahira Khan in the titular role, we can anticipate something never seen before. The new teaser reveals this drama serial is going to be much different than what we are seeing right now.
Instead of bad in-laws and bad husbands, this drama will go above and beyond what we have seen so far. Critics have expressed that this drama serial will be able to revive the Pakistani drama industry back to its Glory days. While we only have the first teaser, it is expected that we will know more as we get a few more teasers for the drama serial.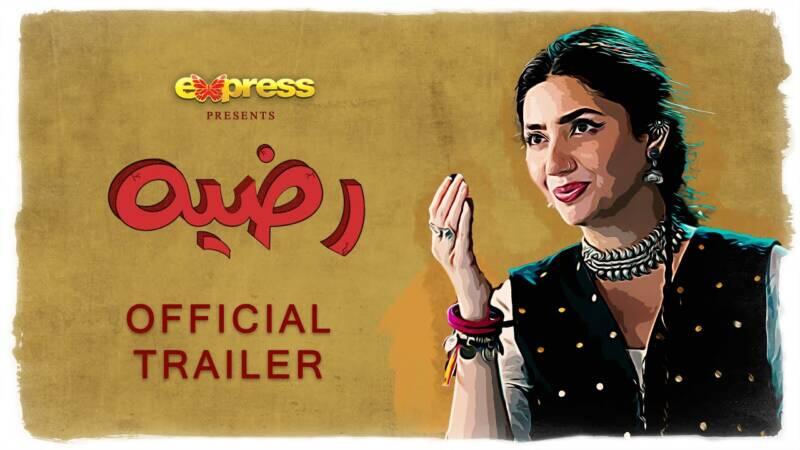 Here is everything we need to know about the drama serial Razia and what you can expect from it.
What is the Cast of the Drama Razia?
The creators have revealed a complete cast list for the drama serial Razia. We have seen just the tip of the iceberg. We expect the cast list to include some pretty big names. The cast list of the drama serial includes names such as:
Mahira Khan
Momal Sheikh
Mohib Mirza
Parveen Akbar
Kausar Siddiqui
Shaheera Jalil Albasit
Kaleem Ghori
Arman
Kashif Hussain
Saqib Rajput
Shahzad Mallick
Akbar Islam
Daniyal Kawal
Samina Nazeer
Abeer Naeem
Fajr Shaikh
Esha Usman
Abrish
Aiza Khan
Umm e Laila
Ali Hur
Shayan
Abdullah
Hashir
Minsa Salman
Meryam Zehra
Fatima Imtiaz
Who Wrote the Drama Serial?
Mohsin Ali writes the drama serial. The maestro is known for writing some of the best drama serials of the century, and actors and actresses line up to work with him. Some of his biggest hits include:
Gunah
Parde Mein Rehne Do
Ghabrana Nahi Hai
Dunk
Ishqiya
Yaar E Bewafa
Aisi Tai Tanhai
Meri Beti
Who Has Directed Drama Serial Razia?
Mohsin Ali directs the drama serial. Mohsin is one of the most promising upcoming directors of the Pakistani industry. Some of his best works include:
Khauff
Hide and Seek
Who Mera Dil Tha
Read more:  Hira Mani and Junaid Khan Starer Rooh E Yaaram First Teaser Released
Who Produced the Drama Serial?
Express Entertainment produces the drama serial. Moreover, Hina Aman and Kamran Afridi have specifically produced the drama serial under their watchful eyes. The production house has produced gems such as:
Gunah
Mohabbat Ki Aakhri Kahani
Aik Thi Laila
Hoor Pari Noor
Oye Motti
Ghamani
Parwaaz
Shadi Ka Laddoo
Drama Nama
What is the Timing of the Drama Serial Razia?
The drama serial aired on Express TV very soon. The announcement of its OST and further details is expected in the coming days.