What is Map it Pakistan?
Map it Pakistan is a student-led mapping event, where students from Institute of Geographical Information Systems, NUST will gather health and educational points of interests in twin cities. The teams comprising of 2-3 members will be collecting the data and the team with the highest points at the end will be declared the winner. The data will be gathered with an android application, Workforce Management. There will be extravagant prizes for top 3 teams which are yet to be announced by the organizing body; the prizes will be announced at the opening ceremony of the event on the 20th April.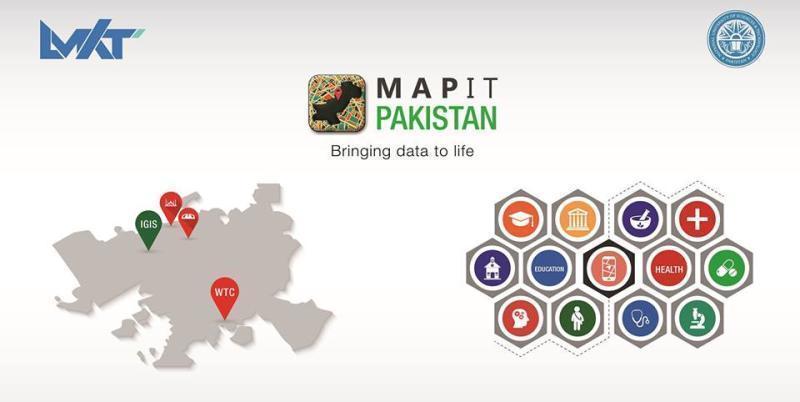 When will it happen?
The event will start on 20th April, 2017 and will last for two weeks. The opening ceremony will be held at RIMMS Hall, NUST at 10:00 am.
Who is organizing the event?
Map it Pakistan is a collaborative effort of LMKT Pvt. Ltd and the student body of IGIS under the supervision of Dr. Ali Tahir, Assistant Professor IGIS, NUST.
Why is it important?
Map it Pakistan is important for several reasons. Here are a few:
It is the first-of-its kind mapping event – a hackathon for GIS students.
The data collected will be available to the public.
Google Maps do not provide the accurate location of most the Points of Interests.
Google has stopped its editors and the data is not available for Pakistanis.
Open source data is a rarity in Pakistan, and Map it Pakistan will cater for it.
The pioneers of Open Source Data Initiative will be the keynote speakers for the event, making it more interesting.
It is time to have our own data gathered and promote GIS as an important field.
Map it Pakistan will serve as a bridge between the academia and industry.