The media plays a strong role in our lives and all actors and actresses work hard to entertain the audience. Reputation holds paramount importance in the Pakistani drama industry because it dictates the public image as well. If the actor is well-reputed, all of the other celebrities love to work with him/her, and Mariam Ansari is one of the great well-reputed actresses. Fame and Fortune are both in the favor of Mariam especially when she entered the drama industry. She expressed the art of life through acting and her amazing performance. If you are also a fan of Mariam, dive into the article to read the biography of Mariam Ansari.
Mariam Ansari Biography
Mariam is a great actress that brings the characters to life as created by scriptwriters and playwrights. She has a charming and beautiful personality that casts a spell. She carved her place in the Pakistani drama industry in a limited time. Due to her versatile performance, she earned a loyal fan following.
At the start of her career, she used to do RJ jobs and theater. She has performed as an actress in more than 10 Pakistani dramas. Dive into the article to get to know more about Mariam Ansari.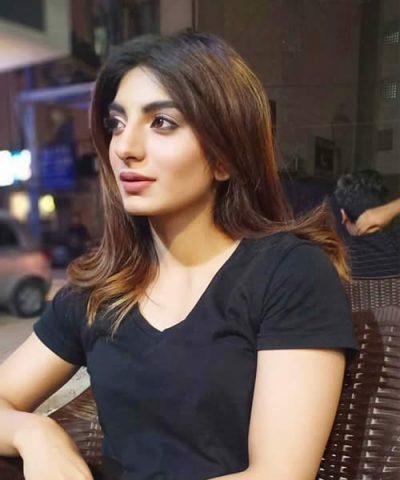 Mariam Ansari Age
She was born in Karachi on the 4th of February in 1990 which makes her 31 years old. Her zodiac sign is Aquarius.
Mariam Ansari Education
She has done A level and completed her graduation from Karachi.
Mariam Ansari Family
Mariam is known as a family person and always mentioned that her mom and dad are very cool. Both of them never stopped both brother and sister from practicing their career choices because they wanted to be actors when they were young. The leading actor Ali Ansari is the brother of Mariam Ansari.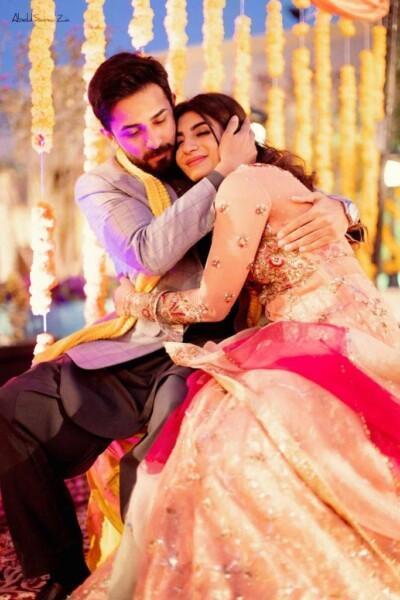 Mariam Ansari Husband
Pakistani TV Actress tied the knot with the son of Moin Khan, the legendary cricketer in February, this year. The pictures of the couple gushed the viewers over social platforms. Mariam Ansari looked stunning in her bridal outfit. Owais Khan is the elder son of Moin Khan. The engagement took place a day before the wedding ceremony.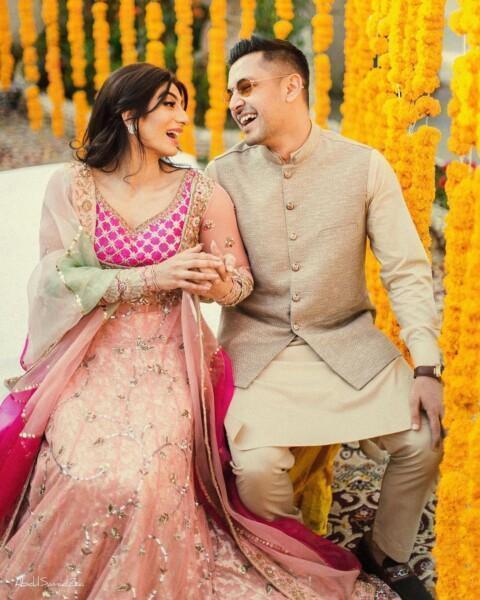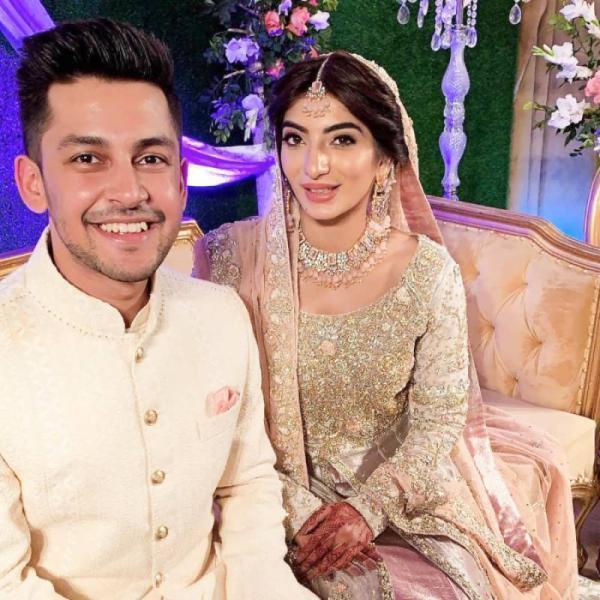 Mariam Ansari Career
She started her career as an RJ and later performed in a theater. On Hum TV she did an amazing debut performance in "Bunty I Love You" and won the hearts of many people on a small screen. There is no doubt she owns good acting skills and during his career years she spread her charm even on silver screens. Due to her unique style, she started getting modeling offers and appeared in different photoshoots. She is a part of various fashion campaigns for international and local brands that brought her to TV commercials. Mariam also ramp walked for many fashion designers.
She did her debut in the TV drama serial "Agar Tum Na Hotay" in 2014 and played a lead role along with Yasir Shoro, Hassan Ahmed, Saniya Shamshad, and Kanwar Arslan. She is seen in many soaps and dramas performing supporting and leading roles. "Mubarak ho Beti Hui Hai", "Dil Lagi", "Phir Wohi Mohabbat", and "Dil-e-Barbad" are the top-rated dramas but she got famous with "Be Aib" played with Noor Hassan. Her chemistry with Noor Hassan is praised by the audience. In her debut film "Halla Gulla" in 2015 she did a lead role opposite Muneeb Butt and Asim Mehmood. Thus, she was a part of "Maalik" a blockbuster Pakistani film.
She is seen as very active on social platforms including Facebook, Instagram, and Twitter with more than 70,000 followers.
Mariam Ansari Dramas
Following are the names of dramas in which Mariam Ansari did an amazing performance.
Bharam
Romeo Weds Heer
Qaid
Phir Wohi Mohabbat
Mere Baba Ki Ounchi Haveli
Mushrik
Bachay Baraye Farokht
Mubarak ho Beti Hoi Hai
Man Mar Jaye Na
Be Aib
Dil Lagi
Ab Kar Meri Rafugari
Chadar
Dil E Barbaad
Tere Mere Beech
Wajood e Zan
Agar Tum Na Hotay
Mariam Ansari Movies
Mariam Ansari performed as a debut actress in Halla Gulla and Azaadi. In Halla Gulla, she acted along with Sidra Batool, and Javed Sheikh. Her movie Halla Gulla didn't perform well at the box office but her acting was appreciated by many fans and actors. Then she appeared in "Azaadi" along with Javed Sheikh Moammar Rana and Sonia Hussain.
Also Read: Hira Mani|Biography, Age, Education, Husband & Dramas