Versatile and multitalented, Namra Shahid is a brilliant actress that has taken over the minds and hearts of her audience. She is an actress and YouTuber who has gained a lot of fans all over Pakistan and outside it as well. With her incredible acting skills, she is quickly rising in ranks.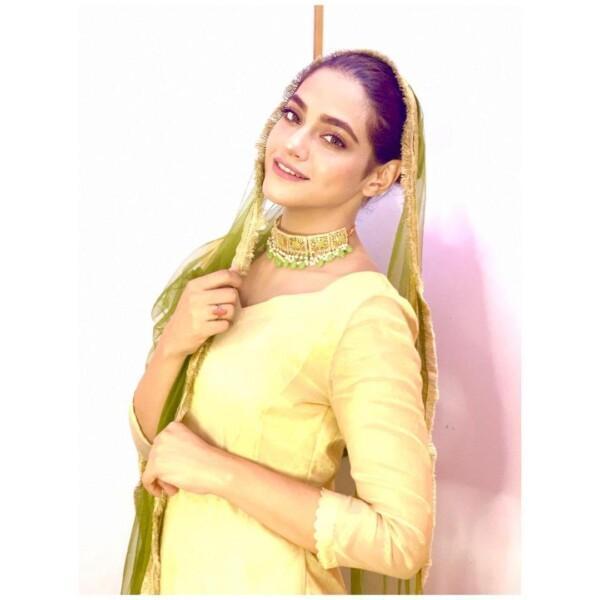 So far, Namra has appeared in a handful of dramas and each time she has appeared to be a dominant character. For years she has appeared on our TV screen and mobile phones as a model and now she is shinning in the characters she portrays in dramas.
Here we will look at her complete biography and give a glimpse into her life that she has shared with her fans.
Biography of Namra Shahid
Age
Namra Shahid was born on 9th May, 1995 in Peshawar, Pakistan. She was born raised in Peshawar, but now she lives in Karachi to pursue her acting career. This makes her 26 years old as of now. Her zodiac sign is Taurus and she has already become quite famous for her unique characters. She is 5 feet and 7 inches tall, which makes her a relatively tall actress and model as per the Pakistani societal standards. She has already gained a lot of success in her short career and this is just the beginning.
Family and Parentage
Not much has been revealed about her family and she likes to keep her private life private. We don't know how many siblings she has, what her father does and if her mother is a housewife or not. She is the only daughter of her parents and has an older brother.
Education
Namra Shahid got her initial education from Peshawar and received her early college education from there as well. She further went on to get a Bachelor's Degree in Mass Communication and then she stopped her education to pursue her acting career and shifted to Karachi along with her family.
Relationship
Namra Shahid is currently single and she is staying single for the time being. For some time, she was in a relationship with Zeeshan Khan who is also an upcoming actor and model who is working under the banner of Citrus Talent. He will soon appear in upcoming drama serial Benaam on ARY Digital. Since their breakup, Namra has decided to stay single for a while and focus on her career.
Becoming an Actress
Namra Shahid debut with her career in 2016 and since then she has become an integral part of the dramas she appears in. So far, she has appeared in a number of dramas and multiple movies in her short career and has a huge fan following.
Here is a complete break down of all the drama s she has appeared in so far.
Bahu Rani
Gher Jamai
Bulbly
Darr Khuda Say
Shahrukh Ki Saliyan
Bharam
Romeo Weds Heer
Bholi Bano
Meray Chotay Mian
Wafa Be Mol
Khatti Meethi Love Story
Bholi Bano
Saheliyaan
Dai
Here is a list of all the movies she has appeared in.
Kataksha
Aik Mohabbat Kafi Hai
Rung Do Rangi