The King of Controversy, Shoaib Akhtar has landed himself back in the news without something new this week. This time, the celebrated fast-bowler was brought to the spot light after he publicly bashed the Pakistan Cricket Board (PCB) legal team.
Akhtar made comments against the legal team and said that they had personal agenda against certain cricketers as he was talking about Umar Akmal's ban. In retaliation, Taffazul Rizvi, PCB's legal advisor has filed a defamation lawsuit against Akhtar worth Rs.10 million over Akhtar's remarks.
What Shoaib Akhtar Said?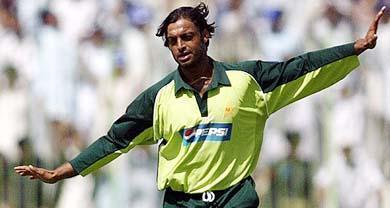 A day ago, Shoaib Akhtar uploaded a video on his YouTube channel where he tore PCB and its legal team apart with his vicious comments. He particularly targeted Rizvi and called him "an inept person of highest order" and made some serious allegation including calling him guilty of profiteering by causing premeditated issues between PCB and the cricketers.
PCB's Response to the Video
Rizvi commented, "The remarks given by Shoaib Akhtar has affected my goodwill. He said false things about me on social media. His remarks were seen and heard abroad as well. Therefore, I decided to take legal action against him." Rizvi also mentioned that he has "submitted a criminal complaint to the Federal Investigation Agency (FIA) under the cybercrime act."
PCB Legal Advisor Initiates Defamation, Criminal Proceedings Against Shoaib Akhtarhttps://t.co/bqv4fCmbsM #PCB #ShoaibAkhtar #TafazzulRizvi #YahooCricket

— Yahoo! Cricket (@YahooCricket) April 30, 2020
In a separate response, PCB said that they were disappointed with Akhtar's outburst and that it was highly disrespectful of him. The Pakistan Cricket Board also mentioned that the legal notice sent to him has no backing by the PCB.
According to the statement released by PCB, "The PCB's legal adviser, Mr Taffazul Rizvi, in his own discretion, has initiated defamation and criminal proceedings against Shoaib Akhtar, while the PCB too reserves its rights."
Response by Peers
What a befitting and bitter truth spoken by @shoaib100mph! It takes a backbone to be simply uncompromisingly forthright. Time for @TheRealPCB to honestly evaluate his remarks for the betterment of Pakistan Cricket and its players. I stand by with #ShoaibAkhtar. pic.twitter.com/VuVYIYpcgi

— Younus Khan (@YounusK75) April 29, 2020
Former test cricketer and captain Younus Khan and spoken out in favor of Shoaib Akhtar. Khan lauded Akhtar for his bravery to speak out and share the truth. Only time will tell if the accusations made by Akhtar have any truth behind them. At the time, he has a lawsuit to face.