'Justice Delayed is Justice denied', rightly so. In an attempt to make the process of dispensing justice faster, the Karachi police has introduced a mobile application to provide assistance to the citizens of Karachi. The mobile application is called Police 4 U and is available for Android as of now.
Check Out: Wafaqi Mohtasib Announces a Mobile Application to Address Complaints 
The launch ceremony took place on Monday in the presence of Additional Inspector General Police Karachi Dr. Ameer Ahmed Sheikh and a few other senior police officials. The AIGP Karachi on this occasion said that this application will enable people to lodge complaints and seek assistance from the police directly via this application. He also added that this would be another step towards getting rid of the infamous 'Thana Culture' that has been afflicting the city.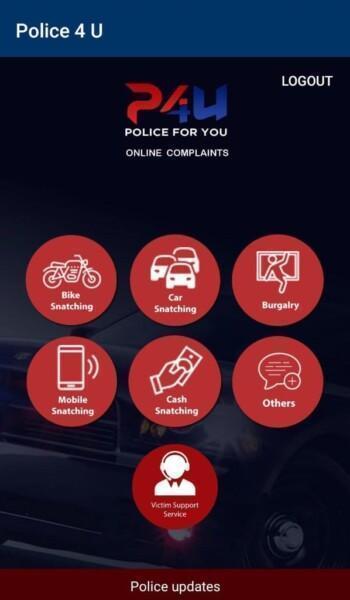 The Police 4 U application requires registration of the user upon the first installation. The user is required to enter their mobile number, address, CNIC and generate a password to get registered, after which they would be able to operate the application. Once you're registered, you can report bike snatching, car snatching, burglary, mobile snatching, cash snatching and other things.  Victim support service is also available within the app.
The AIGP also stated that another mobile application would also be introduced soon, which would allow the public to lodge complaints against the police. He further added that people could also utilize their Whatsapp number (0317-7116601) to register their complaints.
The Police 4 U application would definitely make the provision of justice faster and better if all the protocols are properly followed by the public and the police department itself. However, what is also important, is that the application clearly states that fake reporting of crimes and fraudulent usage of this application would lead to police action.
Check Out: EMS Plus Launched by Pakistan Post: 175% Cheaper
It must also be noted that the application is in initial phases only hence you can expect some bugs and errors however, Police 4 U mobile application would be improved with consistent updates, subject to feedback from the users.
You can Download the App from Here.