Cricket leagues have been a mode of fun for everyone. Thus PSL is also one them. In the year 2016 Pakistani people enjoyed the first ever cricket league conducted by Pakistan's Higher authorities. However, the league was named Pakistan Super League (PSL).
Moreover, that was a quite astonishing experience for the conductors of PSL seeing the league getting that much success.
Furthermore, 2017 also brought us PSL once again. we have been watching all the matches of the teams. Almost every encounter was thrilling and a lot of fun. Supporters have loved the matches and supported their teams up to now.
However, there had been many ups and downs in the league like spot fixing scandals etc. but it had been a successful league till now.
Now, as we are heading closer to the finals, everyone is worried about the final match of PSL. It was not confirmed that where the match will be held, whether in Pakistan or in UAE. But, Fortunately, the higher authorities had announced that the Final Match of PSL will be held in Lahore.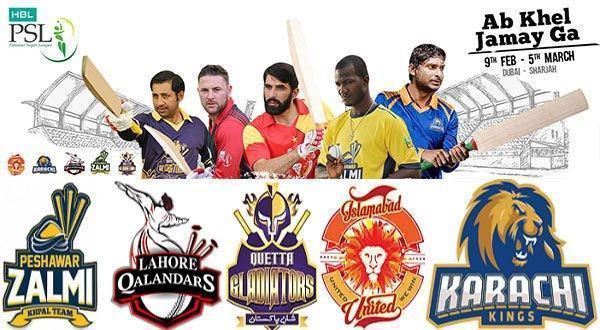 Hurrah…….It's a breathtaking moment for the PSL lovers.
Right now you may be thinking about the details of the match. No need to rush, stay calm we'll update you with the details.
Time and Venue
PSL final to be held on March 5th, 2017 at "Qaddafi Stadium"; Lahore.
The price of PSL 2017 Final Tickets
Online booking will start from tomorrow and tickets prices ranges from Rs. 500 to Rs. 12,000.
Imran Khan, Fazal Mahmood, Waseem Akram and Waqar Younis Enclave ticket price is Rs. 12,000.
AH Kardar, Rameeza Raja, Hanif Muhammad, Majid Khan, Zahir Abbas, Imtiaz Ahmed, Saeed Ahmed, Inzamam ul Haq, Nazar Mahmood and Quaid Enclaves ticket price is Rs. 4,000.
General Enclaves (Saeed Anwar and Sarfraz Nawaz) ticket price Rs. 500.
The excitement for Pakistan Super League (PSL) is presently at its peak on almost all social media platforms. The supporters across Pakistan are eagerly waiting for their teams to win.