It is that time of the year when the TV channel initiates the battles of Ramadan special drama series and the first up this year is Hum TV with their drama serial Hum Tum. Coming to our TV screens very soon, the drama serial features a fun and talented cast with a fantastic storyline that will keep you entertained for hours.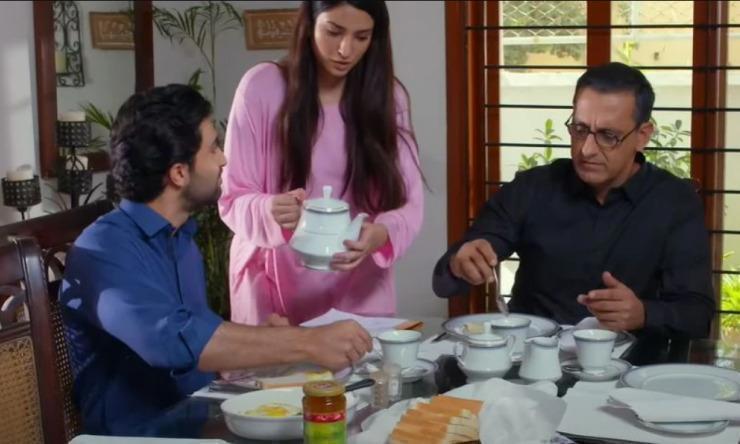 Every year TV channels battle it out for the attention of the audience with light hearted and entertaining dramas that last the Ramadan month and end just after Eid. In previous years, Suno Chanda has been the clear year and it looks like Hum TV will take the win once more.
Here is what we know about the new drama serial Hum Tum and what you can expect from it.
Cast of the Drama Serial
The cast of the drama serial includes some big names and some names that have been away from the TV screens for some time. Featuring some biggest names in the industry, the cast of Hum Tum is ready to dazzle the audience with their talents and charms.
Drama Serial Hum Tum
Here is the complete cast of Hum Tum that you need to look forward to.
Ahad Raza Mir
Ramsha Khan
Sarah Khan
Junaid Khan
More cast members will be revealed very soon. Ahad Raza Mir is coming back to the TV screen after a very long time and the fans are very excited. He will be playing the role of Adam and is starring opposite Ramsha Khan who will portray the role of Neha. Sarah Khan is cast opposite Junaid Khan.
Details of the Drama Serial Hum Tum
The story focuses on opposites attract and opposite people can be perfect for each other. The drama is written by Saima Akram Chudhery who has previously written hit dramas such as Ishq Jalebi, Chupke Chupke, Suno Chanda, and Suno Chanda 2 to name a few.
The drama is directed by Danish Nawaz who has directed masterpieces like Dobara, Chupke Chupke, Ishq Tamasha and more. The duo has worked together before on Chupke Chupke and the audience is waiting for them to work their magic once more.
With Ramadan just a few days away, we can expect more teasers and a detailed cast list along with the timing very soon. It is expected that the drama will air on 1st Ramadan. Timing and days of airing will be announced soon.