Geo TV is gearing up to launch its latest drama serial, Baylagaam, which features some big names. The highlight of the drama serial is Laiba Khan, and her fans are exceptionally happy with her landing the lead role. She has consistently landed side roles of little to no effect, so her fans are very excited about the new role she has taken up.
Joining her on the big screen are Ali Abbas and Haroon Shahid, two of the biggest names in the drama industry at the moment. Both of these leading men have a huge fan following all over the world, and they are looking forward to the chemistry between the three in the drama serial Baylagaam.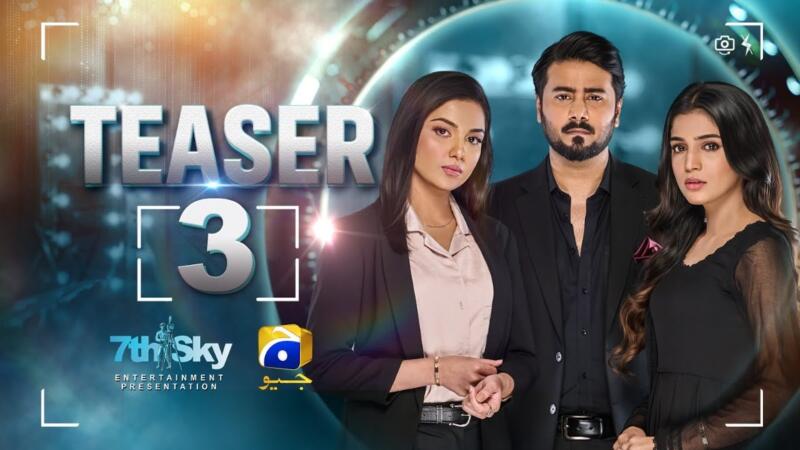 Here is everything you need to know about the drama serial Baylagaam and what you can expect from it.
What is the Cast of the Baylagaam?
The creators have revealed a complete cast list for the drama serial. We have seen just the tip of the iceberg. We expect the cast list to include some pretty big names. The cast list of the drama serial includes names such as:
Ali Abbas
Laiba Khan
Haroon Shahid
Tuba Anwar
Shabbir Jan
Shaheen Khan
Kashif Mahmood
Humaira Bano
Noor ul Hassan
Alizay Zaid
Saima Qureshi
Saleem Mairaj
Aiman Zaman
Taqi Ahmed
Sohail Masood
Who Wrote the Drama Serial Baylagaam?
Hina Huma Nafees writes the drama serial. She is a relatively new writer, but she already has tons of hits under her belt. So far, she has written four other dramas, these are:
Gila Kis Say Karain
Mohabbat Mushkil Hai
Adhoora Bandhan
Aye Dil Tu Bata
Seerat
Fasiq
Maamlaat
Who Has Directed Drama Serial Baylagaam?
Zahid Mehmood directs the drama serial. He is one of the most respected directors in the industry at the moment. He has directed a good chunk of recently released hit drama serials, and Geo TV will be hoping this drama serial is one of them.
Here are some of his best works.
Nikah
Umeed
Nisa
Rang Mahal
Inteqam
Meri Baji
Bachay Baraye Farokht
Mera Qasoor
Piya Ka Ghar Pyara Lagay
Khushboo Ka Ghar
Read more: Ali Ansari Starrer Drama Serial Dil Hi Tou Hai Teaser Released
Who Produced the Drama Serial Baylagaam?
The drama serial is produced by 7th Sky Entertainment. Asad Qureshi and Abdullah Kadwani, with special attention, have overseen the production of this drama serial, and we anticipate exceptional results. The production house has produced gems such as:
Rang Mahal
Ishq Jalebi
Aye Musht-e-Khaak
Tere Bin
Grift
Raaz-e-Ulfat
Qayamat
Khuda Aur Muhabbat
Tere Bin
Heer Da Hero
Deewangi
Fitrat
Muqaddar
Sirf Tum
Qalandar
Munafiq
Kasa-e-Dil
Farq
What is the Timing of the Drama Serial Baylagaam?
The drama serial will air on Geo TV very soon. The announcement of its OST and further details is expected in the coming days.