After a rough year of 2017, the New Year 2018 has started with a bang for Pakistan, the blow of Donald Trump tweet's about Pakistan was surprise for whole nation and the world! Cutting long story to short, Trump expressed his displeasure over giving 33 billion dollars to Pakistan and extending his hate for Pakistan, he claimed us liar and cheater. But hold your breath that was not enough of January, 2018, as there has been a roller coaster of death news, rape of 8-year old child and rumor about Imran Khan's third wedding, which eventually proved true. Starting 2018 with such eccentric news was obviously not good omen for peace-lover, but yet who knew that there would be a lot more disturbing and breaking incidents in February, 2018.
In interest of updating you about big and breaking news of Pakistan, that has changed the matters for future as well; we are setting down to brush Top 10 News Of February, 2018 relating to Pakistan and the globe.
10- Bollywood Doe-Eyed Diva Sridevi Died In Dubai
On Saturday, the Bollywood star Sridevi aged 54 died due to accidental drowning following loss of consciousness, according to Dubai Police. Earlier it was stated that this finest actress of Bollywood holding achievement of  nearly 300 films over five decades died due to heart-attack while at family wedding in Dubai but in post mortem results, it's been proved that she died in hot-water tub following unconsciousness because of alcohol consumption.
9- PSL, 2018
The most-awaited third edition of Pakistan Super League (PSL) has been started on Feb, 21 in Dubai to electrify the cricket fans of Pakistan from all over the world. The league was opened with Peshawar Zalmi Vs Multan Sultans, and yet there are 34 matches to be expected in this T20 tournament of the six participating team i.e. Islamabad United, Peshawar Zalmi, Quetta Gladiators, Multan Sultans, Karachi Kings and Lahore Qalandars.
8- Asma Jahangir, Pakistani Lawyer and Human Rights Champion Died
Shaking the political and social circles of Pakistan, this prominent human right activist of Pakistan died on Feb, 11 following sudden heart attack in the eastern city of Lahore at the age of 66. More like a controversial figure, the sharp-tongued activist was once jailed in 1980s for her pro-democracy work during military rule, is buried at family's farmhouse in Lahore. Leaving a controversial subject to deal of violating Islamic principles, the funeral was attended by both male and female supporters at Gaddafi Stadium.
7- Khalid Mehsud, Pakistani Taliban Deputy Leader Was Killed in U.S. Airstrike
The senior militant, Khalid Mehsud of Tehrik-e Taliban Pakistan (TTP) was killed in second week of February, 2018 in US Drone Attack. This main faction of terrorist along with their high-profile militants were expected to take refuge in North Waziristan tribal district, held responsible for many terrorist attacks, is no more, confirmed by Pakistani officials.
6- Supreme Court Jailed Nehal Hashmi
Displeased by the final verdict of Supreme Court against Nawaz Shareef, Pakistan Muslim League-Nawaz (PML-N) Senator Nehal Hashmi disrespected the court delivering hate speech against judges, to be later jailed for one month along with a fine of 50 thousand rupees on Feb, 1, 2018. Sent to prison for one month, Nehal Hashmi is finally released from Adiala Jail (Central Jail Rawalpindi) on Wednesday attaching NAB and Supreme Court for once again.
5- Asif Ali Zardari Claimed Kashmir Dispute Could Be Resolved
Former President and prominent figure of Pakistan People's Party (PPP) addressed the nation in Lahore on Kashmir Solidarity Day 5th Feb 2018 and he fearlessly claimed that BB (Benazir Bhutto) sahiba had spoken to Rajiv Gandhi in 1990 who agreed to resolve the Kashmir issue courteously, but Indian leader was assassinated during the election campaign.
4-Imran Khan's Third Marriage
To end the mockery and lame jokes about third marriage of Chief of PTI and former cricketer, the confirmation of Imran Khan's third marriage to Bushra Maneka finally broke out by the official Twitter account of Pakistan Tehreek-e-Insaaf (PTI).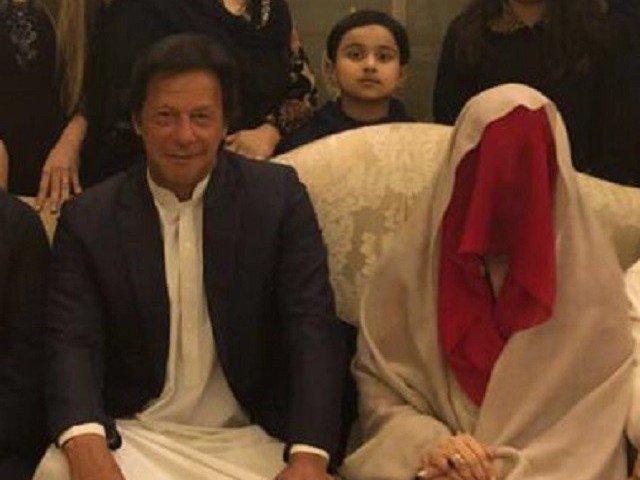 3- Nawaz Sharif Banned As Party Chief
In the thick of corruption with the nation and economy of Pakistan, Mr. Nawaz Sharif was removed from seat of Prime Minister last year, but in his response to earlier dismissal from office, Supreme Court has disqualified Nawaz Sharif from heading PML-N as well. The day of Feb, 21 , 2018 will be remembered as agony for supporters of Nawaz Sharif as  in a five-page judgment of Chief Justice, Saqib Nasir, it is boldly stated that '"The Election Commission is directed to remove the name of Nawaz Sharif as president of PML-N from all official records".
2-Zainab Rape And Murder Has Come To Fair Verdict
The heart-rending incident of brutal rape and murder of 8-year old Zainab shook the whole nation in Kasur. This nerve-racking episode broke the ancient taboos and stereotypical mentality of people to seek justice for innocent children against criminals. The culprit Imran Ali Naqshbandi was found guilty in raping and murdering Zainab along with several child of same age. On his unnatural act of raping and murdering Zainab and other 6-8 children, he is sentenced to hang for four times. What a fair verdict of four death sentences for such a cancerous animal is made, after which families of the victims are demanding public execution.
1- Syria War: Chemical Weapons Are Bombarded On Rebels
In the last ten days, more than 500 causalities of civilians including women and children have taken place on the outskirts of Eastern Ghouta. In UN report, it is clearly stated that Russian-sponsored truce is helping Syrian President Bashar al-Assad to dominate his power over the country with collaboration of chemical weapons sent by North Korea. Shelling and airstrikes are intensifying by the government day by day, maybe to terminate the whole Eastern Ghouta, where approximately 400,000 civilians are trapped.
Also Read:Imran Khan is to spend his Honeymoon with Newlywed Bushra Bibi