Mobile phones are the most used tool of communication in Today's world. The article will help you to buy the best phone in affordable prices and based on your needs. There are many brands like Rivo, Calme, Ophone, Voice and QMobile which provides phones with good specs at reasonable price of Rs 5000.
QMobile Noir X20:
Noir X20, a low range handset having a much sophisticated modern design with smooth edges. A stylish look is a major determinant for this QMobile Noir X member in such price i.e.Rs 4, 500, because it is incredibly low for such specifications and sizes. Upon the purchase, you will also get warranty service for 12 months.
Voice Xtreme V15:
Introducing Voice Dual-SIM Xtreme V15, for the 1st time we have seen a 3G phone in a 3.5 inch display. Voice Xtreme V15 has a spacious memory and dual surround sound blaster speakers, all of that in a minimal price tag i.e. Rs 4, 600. Xtreme V15 by Voice is loaded with 1.3 GHz Dual Core MediaTek Processor, a cutting-edge power saving chip.
Ophone Smarty 350i:
Credit goes to the Local brand OPhone for creating this cool new gadget Smarty 350i which is the latest emerging Smartphone brand in Pakistan's fastest growing handset market. This Dual SIM, Dual Fun Smarty mobile is loaded with a 3.2 megapixel rear camera and a 1.3 MP front for self lovers who love to capture themselves in style in a low price of Rs 4,700.
Rivo Rhythm RX35:
Rivo brings you Rhythm RX35, a compact and functional Smartphone loaded with awesomeness that works with the two SIM cards simultaneously. The all new Rivo Rhythm RX35 has sufficient capacity on its very own to cope with everyday task in just Rs 4,675.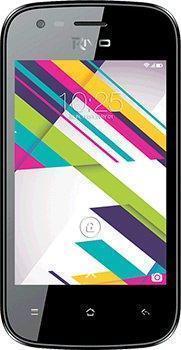 Calme Spark S15:
Calme powerful Spark S15 is a phone set towards connectivity so that the businessmen, students and professionals can stay connected all the time. Calme Spark S15's front embeds a standard 1.3MP camera for clear 3G video calls in just Rs 4,500.
For more information regarding latest mobiles, just stay connected!