Tawa Ice cream (Rolled Ice cream) is setting a new trend of ice cream all over the world and believe me its far better than box packed ice creams that we've been eating since our child hood from ice cream shops. Tawa ice cream is made on "Cold Tawa" and fresh ingredients are added in it in front of customer according to customers demand.
If you are in search of ice cream spots in Lahore where you can get best "Tawa Ice cream" with heavenly taste then you are at right place. Here is a list of some ice cream shops where you can get best "rolled ice cream" of your desired flavor.
Ice Curl Ice Cream
Ice curl has its 3 branches in Lahore located in Emporium Mall, Sector D Bahria town and fortress square mall. Recently it has launched its new branch in Gulberg area. They are serving one of the best rolled ice creams in Lahore .They offer a variety of flavors including seasonal fruits and add beautiful toppings along with natural & healthy live ice cream making experience to its customers.
Ice Rolls Ice cream
Ice rolls has its branches at MM Alam road and Bahria town Lahore. ICEROLLS Ice Cream give a complete ice cream experience to its customers.They make each order of ice cream using the finest local ingredients, often sourced directly from farmers and markets in Pakistan. Their ice creams are preservative and stabilizer free. You can find almost all flavors of ice creams over there with great taste worth every penny.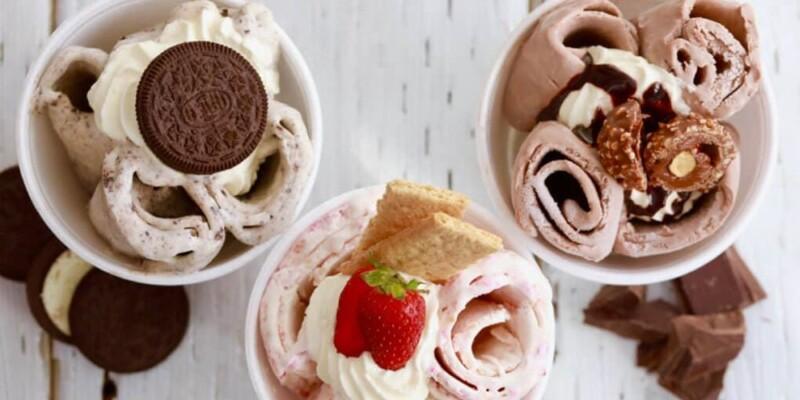 Chaudairy Ice cream
This ice cream shop has its two branches in Lahore. One in DHA while other one in Johar town. They serve ice rolls made with 100% pure natural milk and the fresh fruits and chocolates etc of your choice. All of their ice creams are made using 0% preservative and are great value for the price due to their scrumptious taste.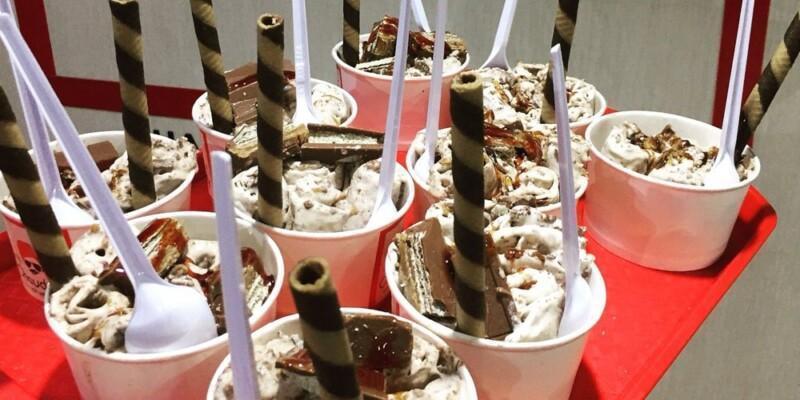 Curly Bites Ice cream Shop
Curly bites ice cream shop has its branches in Amanah mall, Xinhua Mall and H block DHA. They prepare your Ice-cream rolls in front of your eyes with 100% pure dairy products and imported toppings. They have well managed their service to their customers .Their ice-cream are most economical, delightful and rich in taste .People love their legendary double flavored ice curled rolls and come from far away to have them.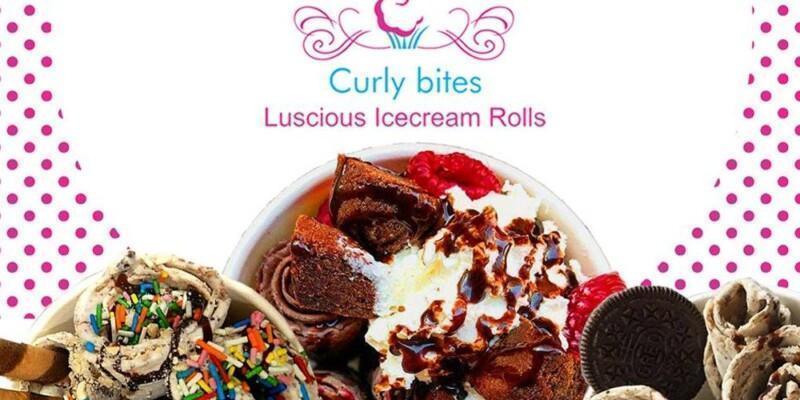 Soff Ice Ice cream
Soff Ice is currently serving with its two branches. One in Karim Block Allama Iqbal Town and other one in Pasco Society. Like all other ice roll shops , Soff Ice also provides fresh and tasty ice cream rolls to its customers . Topped with fresh fruits and nuts , their ice rolls are worth eating.