Top 5 Washing Machine Brands in Pakistan: Washing machines are definitely a sigh of relief for women who find difficult to manage a household with toddlers around. The worst nightmare for a housewife is getting stuck up in the middle of house chores due to the malfunctioning of certain home appliances. Imagine your very own washing machine stops in the middle or fails to function at the fullest! Your expressions say it all!
However, making a smart move and choosing a perfect washer for your home could be a solution to all of your laundry problems. Therefore, we are going to enlist the top 5 Washing Machine Brands in Pakistan for you.
Top 5 Washing Machine Brands in Pakistan
Haier
The brand that rules this category is Haier. If we look into Haier Washing Machines technology we can see that they are equipped with various features like ECO, Direct Drive Motor, Sensor Drying, Detergent Drawer, top energy class, spin efficiency etc. These washers come in top loading and frontloading technologies.
Super Asia
In the top 5 washing machine brands in Pakistan list, Super Asia Washing Machine comes in the second place. The best thing about these washing machines is the low usage of energy as electrical steel sheet is used in them; it gives you highest recital even in low voltage. The dual act pulsation is there for improved laundry and cleaner clothes.
Electrolux
A European electronics giant Electrolux specializes in manufacturing top class refrigerators. Moreover, it is a number one refrigerator seller with 40 million consumer base in more than 150 countries. Furthermore, it is regarded as a pioneer in Direct Cool Refrigerator technology.
Kenwood
Kenwood Washing Machines are also one of the best washers for your home. Moreover, they can provide you a whole new perfect washing experience with sustained quality standards. Thus, Kenwood offers fully automatic and semi-automatic washer range of machines.
Samsung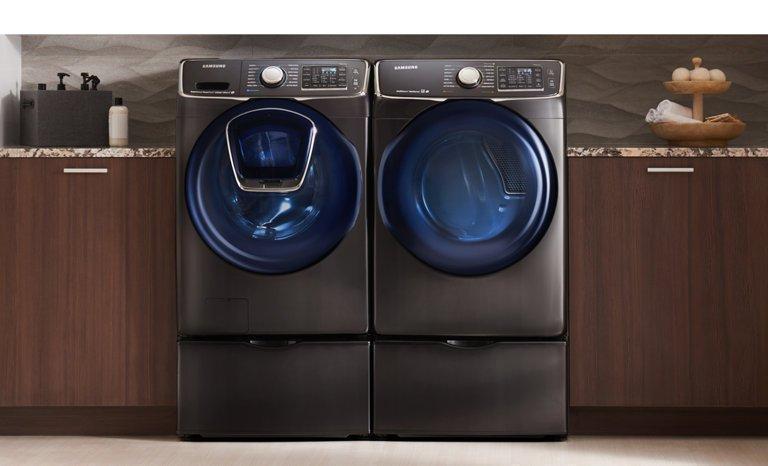 Samsung washing machine stood in the 5th place in our list of top washers because of its features like Child Lock, Air Turbo Drying System, Capacity Wide Door, and User-Friendly LED Display which washes clothes easily and saves your time and energy.