After the success of Ertugrul Ghazi, Kurulus Osman is making its way to the Pakistani TV screen. To be aired on Geo Entertainment on 1st Ramzan, the new drama series is set to entertain the audience that loved Ertugrul Ghazi.
Now that the original story is about to end, the new drama is going to be a much-needed form of entertainment for the fans of Islamic warrior genre. The story will follow the life of another Islamic hero who brought big changes to the Islamic world with his bravery and sharp intelligence.
Geo TV brings the magnificent Kuruluş: Osman – a tale of Muslim bravery and courage for its viewers.

Starting from 1st Ramazan daily at 4:30 PM only on Geo TV
#GeoNetwork #HarPalGeo #KuruluşOsman #GeoTV pic.twitter.com/0wYCf4yXVi

— HarPal Geo (@HarPalGeoTv) April 11, 2021
Here is what we know about the drama serial Kurulus Osman and what you can expect from it.
Details of the Turkish Drama Serial Kurulus Osman
The drama is a Turkish historical drama based on the life of Osman I, the son of Ertugrul Ghazi. Osman played a vital role in the current Islamic world as he was the founder of the Ottoman Empire. The drama depicts the life of Osman Ghazi, and shares his external and internal battles as he established himself and one of the most powerful Islamic figures in the modern-day history.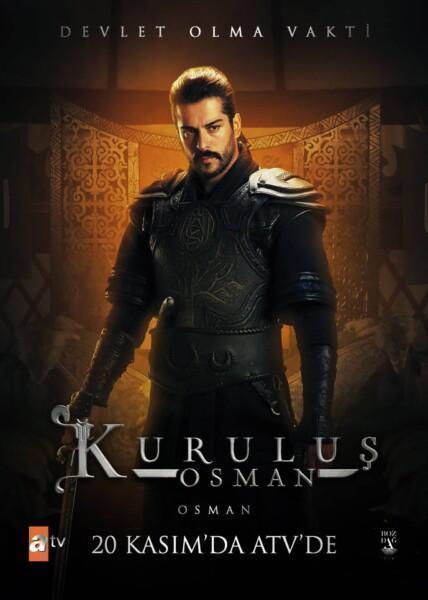 We will see his struggles as he battled against the Mongols, the Byzantium and how he was able to secure independence from the Rum Sultanate. As a sequel to Ertugrul Ghazi, the fans can expect similar style of action and action from its characters.
Kurulus Osman has 2 seasons. Season 1 has already finished while Season 2 is currently on going in Turkey. The first season had a total of 27 episodes. Each episode runs between 2 hours to 2 hours 30 minutes.
Cast and Crew
The cast of the Kurulus Osman will include the following actors. These are seasoned actors who have proved their acting skills. The cast includes:
Burak Özçivit (best known for his role in Kara Sevda)
Özge Törer
Yiğit Uçan
Ragıp Savaş
Burak Çelik
Kanbolat Görkem Arslan
Yıldız Çağrı Atiksoy
The Drama Serial Kurulus Osman
Is directed by Mehmet Bozdağ who produced Ertugrul Ghazi. Hakkı Metin Günay has directed the drama, who also directed Ertugrul Ghazi.
The drama will air on Geo Entertainment on 1st Ramadan at 4:30 PM daily.