In the dynamic realm of smartphones, it has consistently emerged as a frontrunner, delivering exceptional devices at surprisingly affordable prices. True to its reputation, realme is once again set to redefine the smartphone landscape with the introduction of Realme C51, a device that packs a powerful punch at a champion price of PKR 29,999. This remarkable smartphone boasts Pakistan's first mini capsule design, a testament to Realme's commitment to innovation and style.
A Design that Exudes Elegance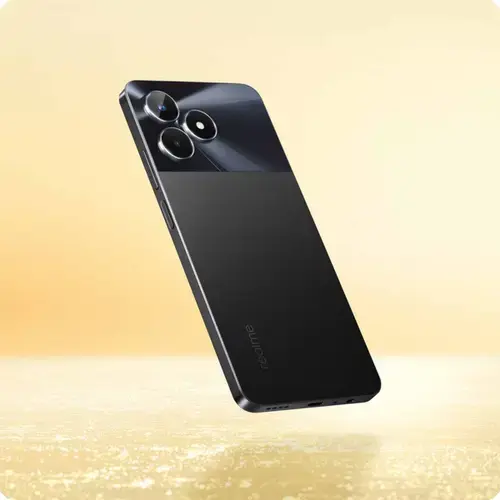 The realme C51 is not just a smartphone; it's a statement of style. Its sleek, compact design, adorned with Pakistan's first mini capsule design, exudes elegance and sophistication. The mini capsule seamlessly integrates the quad-camera setup, adding a touch of intrigue to the device's aesthetics. Whether you're a fashionista or a tech enthusiast, the realme will turn heads.
Performance that Champions
The realme C51 doesn't just excel in design; it also delivers exceptional performance. Powered by the MediaTek Helio G35 octa-core processor, the realme C51 effortlessly handles even the most demanding tasks. Whether you're gaming, multitasking, or simply browsing the web, the realme C51 ensures a smooth and seamless experience.
A Camera that Captures
Capture life's precious moments in stunning detail with the realme C51's impressive quad-camera setup. The 13MP main camera captures stunning images, while the 2MP macro lens lets you get up close and personal with the finer details. The 2MP B&W lens and the 2MP portrait lens add depth and dimension to your photos, ensuring that every shot looks its best.
A Champion Price
Realme C51 is not just a smartphone; it's a champion of value. Priced at an incredible PKR 29,999, they offer unparalleled features and performance at an unbeatable price.
Conclusion
With its sleek design, powerful performance, and impressive camera capabilities, the Realme C51 is a true champion in every way. Its affordable price makes it an accessible option for everyone, earning it the title of the "Champion of Value." If you're looking for a smartphone that combines style, performance, and affordability.