Xiaomi's Next Smartphone is Xiaomi Mi A3 with Key Specs!!!
The era of technology is going towards more advancement and competition is becoming more powerful among the mobile phone companies. It seems that the mobile phone companies are introducing its devices on daily bases. Therefore, today I am going to introduce a new smartphone that is expected to go official soon. The upcoming smartphone is Xiaomi Mi A3 that is different from its predecessor Xiaomi Mi A2. This smartphone has a notched display and boasts a triple camera setup at the back. This would be a perfect smartphone for all the user in mid-range for everyone.
We are expecting that the Mi A3 would go official in July because its predecessor was also announced last year in July 2018. The key specs are discussed below that you need to must check.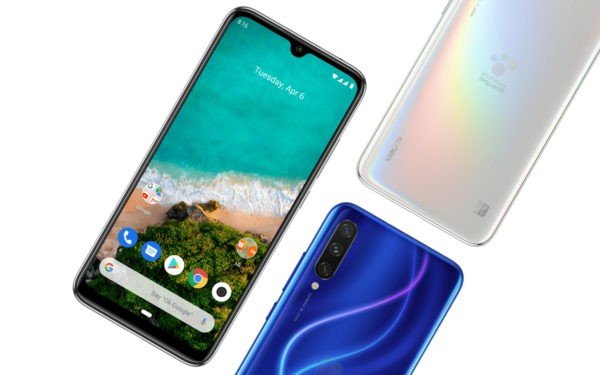 Xiaomi Mi A3 Includes
In the general details of this smartphone the upcoming Xiaomi Mi A3 smartphone will be powered by the Snapdragon 665 SoC.
In order to its screen size the Mi A3 will support a 6″ FHD+ AMOLED display along with 4GB RAM and 64GB/128GB storage options (expandable).
Everyone wants the excellent photography therefore, the Xiaomi's Mi A3 will come with a 32MP selfie shooter. Moreover it also includes a 48MP main sensor at the back joined by 8MP and 2MP units.
Other mobile phone companies are also announcing its mobile phones as Huawei Honor Play 8 Unveiled & Here are the Key Specs of Smartphone.
Furthermore the upcoming Xiaomi's Mi A3 will run on a 4000mAh battery and also has a USB-C port for charging.
Key Specs:
The upcoming Xiaomi's product has the following key specs as:
Snapdragon 665 SoC
6″ FHD+ AMOLED display
4GB RAM
64GB/128GB storage
32MP selfie shooter
48MP main sensor (8MP & 2MP units)
4000 mAh battery capacity
Launching Info:
Xiaomi does not announce anything about its launch yet but we are thinking that it would come in the month of July, because its predecessor was also announced in the same month in 2018. So we expect that the Xiaomi Mi A3 to go official soon.