The Xiaomi Mi Watch Lite is now available in Pakistan as well as the rest of the world. The new smartwatch from the mega Chinese retailer made its debut in the affordable smartwatch segment of the market and it is expected to get a great response from the general public.
While the usual smartwatches are too expensive and out of the range of a normal persona, Xiaomi is trying to tap into a new market and create a new space that is perfect for people who are on a budget but still watch to carry a smartwatch that actually lasts longer than a couple of weeks.
Here is what you need to know about the new smartphone and what is its price in Pakistan.
The Highlights of Xiaomi Mi Watch Lite
Stunning and stylishly built, the new smartwatch has plenty of features that will make you fall in love at first glance. Here is a breakdown of its highlighting features:
5 ATM Water Resistance
4 inch Color Display
Heart Rate Monitoring
Built-in GPS and GLONASS
Sleep Monitoring
120+ Watch Faces
Emoji Support
9 Days of Battery Life
230 mAh Li-Ion Battery
Xiaomi Mi Watch Lite Is a Life Style Statement
The smartwatch will come with 1000+ customized combinations so that you can try out a new look every day. The watch case comes in three colors whereas the strap comes in five colors. The watch face has over 120 themes to chose from and the watch face functions are customizable as well so you can personalize your watch as much as possible.
The 1.4 inch TFT color display is touch capable and supports automatic brightness adjustment as well. The Xiaomi Mi Watch Lite is your personal trainer on your wrist. It handles both outdoor and indoor exercise activities, as it comes with 11 workout modes for you including:
Outdoor Running
Treadmill
Outdoor Cycling
Open Water Swimming
Freestyle
Pool Swimming
Cricket
Trekking
Trail Run
Walking
Indoor Cycling
The smartwatch will keep track of your every movement that you can keep track of. It will store the data in real time, provide support for your goals and make sure you have your results at your wrist. Thanks to the installed GPS, you will be able to keep track of your calories burnt, distance, speed and your trajectory. It will show changes in your heart rate, monitor your sleep and you could also perform breathing exercises with your Xiaomi Mi Watch Lite.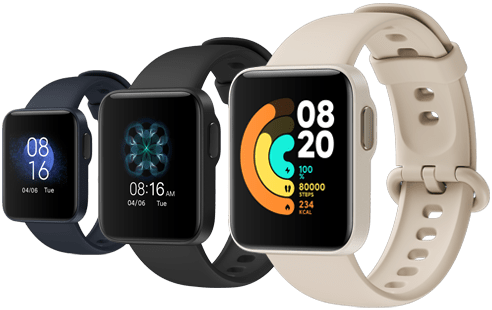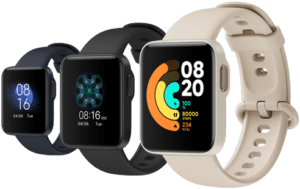 It will do this and a lot more including showing you notifications from your phone, messages accept calls, set alarms, find your phone, check the weather and so much more. The available band colors include black, navy blue, olive, ivory and pink.
The Xiaomi Mi Watch Lite is now available in Pakistan at a handsome price of Rs. 11,999.