In a surprising turn of events, Honda has officially launched their much-awaited Honda Civic 2022. In a market that is lead by SUVs, Honda Civic has a loyal fan following in Pakistan for decades. Now that a new model is finally arriving, the fans of the Civic are rejoicing all over the world.
The all-new #HondaCivic is more fun to drive than the competition, according to @CARandDRIVER. pic.twitter.com/OCW2ebom5r

— Honda (@Honda) April 29, 2021
The 10th generation of Civic was introduced back in 2015, so it has officially been 6 years since we have been graced with a new model of this timeless compact sedan. While there have been many rumors and supposed leaks, Honda has finally revealed not only the full pictures of the sedan but also its full specifications.
Here is everything you need to know about the Honda Civic 2022 and what you can expect from this stunning vehicle.
Performance Specifications
According to the market speculations, the Honda Civic 2022 will come with state-of-the art engine and performance specifications. While Honda Pakistan has yet to make a statement, here is what we know for sure what we will get in Pakistan.
An unforgettable moment during tonight's #HondaCivicTour. The all-new #HondaCivic Sedan. pic.twitter.com/M4b0EXdpc9

— Honda (@Honda) April 29, 2021
It is expected that the sedan will come with two engine options that were previously offered with the 10th generation model.
The breakdown of the first engine option is:
2 liter Naturally Aspirated Engine
158 Horsepower
187NM of Torque
The breakdown of second engine option is:
5 liter Turbocharged engine
Increased 180 Horsepower
Increased 240NM of Torque
Other performance specifications include:
3 Drive Modes that are ECON, Normal and Sport
Continuously Variable Transmission
The all-new 2022 #HondaCivic Sedan. Fun at every turn. pic.twitter.com/NMQCFDmsFF

— Honda (@Honda) April 29, 2021
Highlighting Safety Features of Honda Civic 2022
The Honda Civic 2022 will come with brilliant safety features, some of which may be best in class in Pakistan. The automotive company has added some new active and passive safety features that will be great for the consumer safety.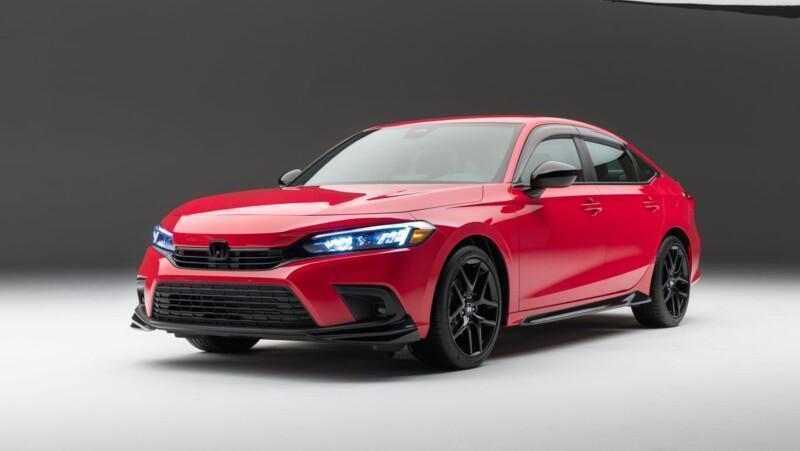 The highlighting safety features of this sedan are:
Advanced Compatibility Engineering Body Structure
10 Air Bags
2 Inch Head Up Display
Adaptive Cruise Control
Adaptive Brake Control
Brake Assist
Anti-lock Braking System
Electronic Brakeforce Distribution
Luxuries and Amenities
The Honda Civic 2022 will come packed with interior luxuries and amenities that will make this improved model even better. Here are the interior technologies that you will enjoy with this new model.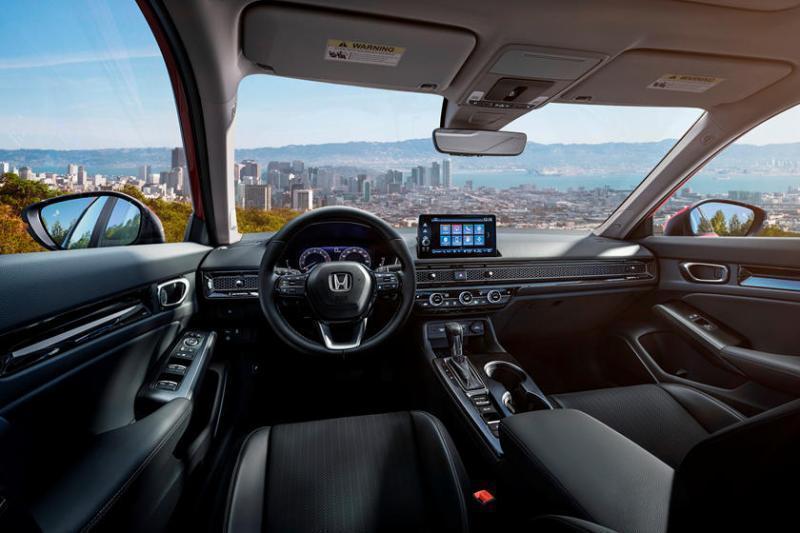 Floating Infotainment System with 9 inch HD Touchscreen Display
7 inch Digital Cluster
Android Auto
Apple Car Play
Wireless Charging
Wireless Connection
12 Speaker Bose Premium Audio System
Dual Zone Climate Control System
Sunroof
Power Driver and Front Passenger Seats
Price and Availability in Pakistan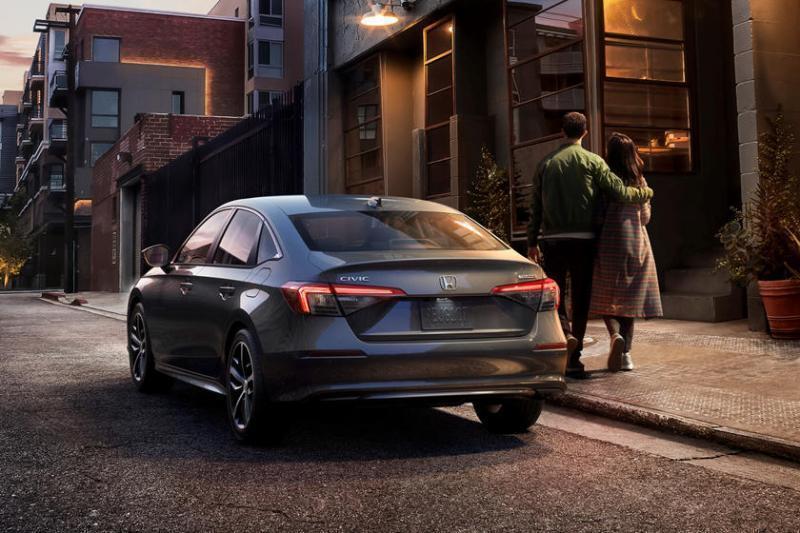 While the Honda Civic 2022 has been announced globally, it will still take time to arrive in Pakistan. The brand new model will be available in sedan and hatchback body styles and it is expected that the production will begin immediately and the vehicle will being arriving in Pakistan sometime around the middle of 2022 or late 2021. No price has been announced yet.