After the success of Chupke Chupke and Taana Baana, Hum TV is now promoting their new drama serial called Aakhir Kab Tak. Now that the month of ramadan is over the halfway mark, the channel is gearing up to announce their next projects.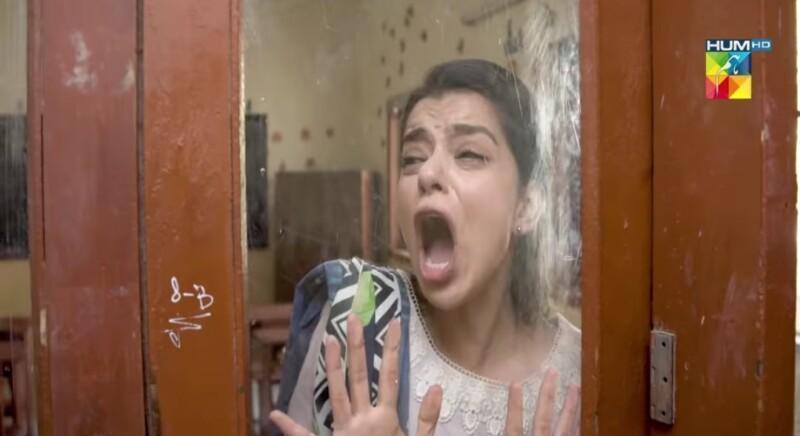 The drama serial Aakhir Kab Tak is expected to be on air after ramadan ends. So far, Hum TV has released two teasers for this emotion filled drama serial is sure to capture the attention of the audience and make them wish for more.
Here is everything we know about this drama and what we can expect from it.
Cast of the Drama Serial
Not much has been revealed about the cast and crew of this drama, but we know some of the biggest and most promising names of the industry will be a part of this drama serial. Here is everyone who is a part of this new drama serial.
Javeria Abbasi
Ushna Shah
Azfar Rehman
Srha Asghar
So far, Hum TV has revealed two promos of drama serial Aakhir Kab Tak and both of them feature Ushna Shah, Azfar Rehman and Srha Asghar.
Details of Drama Serial Aakhir Kab Tak
This is a serious drama that follows the life of two sisters portrayed by Ushna Shah and Srha Asghar. Azfar Rehman is playing a negative role in this drama. So far, not much has been revealed about the story. We only see both female characters in a panic situation without much context.
However, we can safely guess that Ushna Shah is an overprotective over sister who greatly worries for her younger sister who will get into trouble because of Azfar Rehman's character. The drama is written by Radain Shah and is directed by Syed Ali Raza Osama. It comes from the banner of Momal Entertainment Production.
The drama serial Aakhir Kab Tak will be on air on Hum TV after ramadan. No timing and OST has been announced.