Talented, young and new to the industry, Ameer Gillani rose to fame very quickly and it seems like he is going to be an important part of the Pakistani showbiz for a long time. dedicated to his job and working hard, Ameer Gillani is one of those rare talents who actually want to make a difference and leave an impact with his acting rather than make money.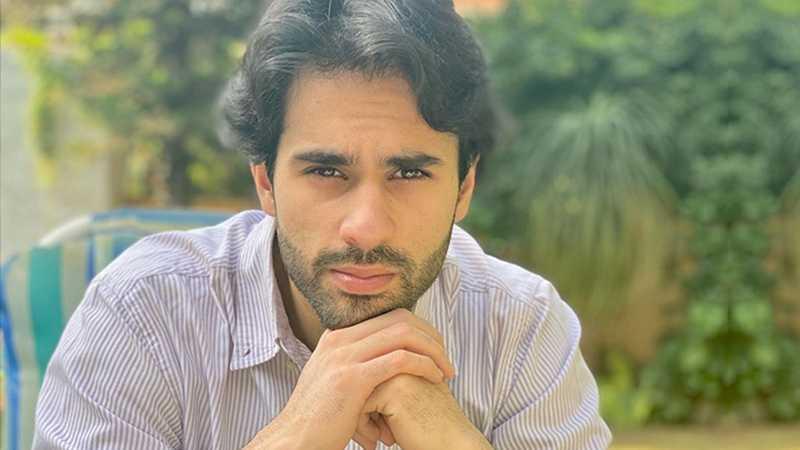 While relatively new to the industry, he is quickly becoming a sweetheart of the industry and already has an intense fan following. He hasn't appeared in many dramas, but the very few that he has appeared in, he has left a lasting impression on the minds of his audience.
Here we will take a look at Ameer Gillani's age, biography, dramas, relationships and more.
Biography of Ameer Gillani
Age
Ameer Gillani was born of 10th August, 1990 in Kohat, Khyber Pakhtunkhwa. He is currently 30 years of age and he is already taking the title of a heartthrob in Pakistan. His zodiac sign is Virgo. However, he has also lived in Ontario and is currently living in Karachi to peruse acting and further his career. He is a fitness freak and loves to take care of his diet and regularly goes to gym. He is 6 feet tall, which makes him a very tall man according to Pakistani standards.
Family and Parentage
Ameer Gillani belongs to an educated family that has no prior connections from the showbiz industry. He is first from his family to peruse artistic career. He is the only son of his parents and has a younger sister named Rania Gilani. It is unknown what is father's profession and if his mother is a working woman or not.
Education
Not much has been revealed about the educational background of Ameer Gillani, but there are certain things that we do know about him. He completed his early education from Abbey Park High School and later on he perused a law degree from Ontario Canada. He gained his LLB degree alongside Mawra Hocane. Even though he has a degree in Law, he is not perusing it as a career but perusing acting.
Relationship Status
Ameer Gillani says he is single, but he is consistently seen together with actress Mawra Hocane. While the duo consistently says they are not in a relationship, their actions say otherwise. It is just a matter of time before the come out as an official couple.
Becoming an Actor
At the moment, Ameer Gillani does not have many dramas under his belt, but whatever work he has done is being regarded as incredible critics and audience alike. He began his career with a hit drama and it looks like he will only pick dramas that will make him a better actor.
Here is a breakdown of each drama he has appeared in.
Log Kia Kahengay (2019) | HumTV | Lead Role of Arsal | Appeared alongside Sabeena Farooq, Shamil Khan and more. The drama was directed by Adeel Qamar Khan and was produced under the banner of Momina Duraid's MD Production.
Sabaat (2020) | HumTV | Lead Role of Hassan | Appeared opposite Mawra Hocane and next to Sarah Khan, Syed Mohammed Ahmed, Abbas Ashraf, Leyla Zuberi, Azra Mansoor, Usman Mukhtar, Seemi Raheel and more. The drama was directed by Shahzad Kashmiri and was produced under the banner of Momina Duraid's MD productions.
Awards
Ameer Gillani has already achieved an award in his two years of acting career. He won the Best Emerging Actor Award at the 2020 Fuchsia Magazine Awards.