Not new to the industry, but Hina Javed is finally breaking into the scene and grabbing the attention of audience. She made her debut in 2011 and since then she has been a part of the industry with significant supporting roles that later on become vital to the story.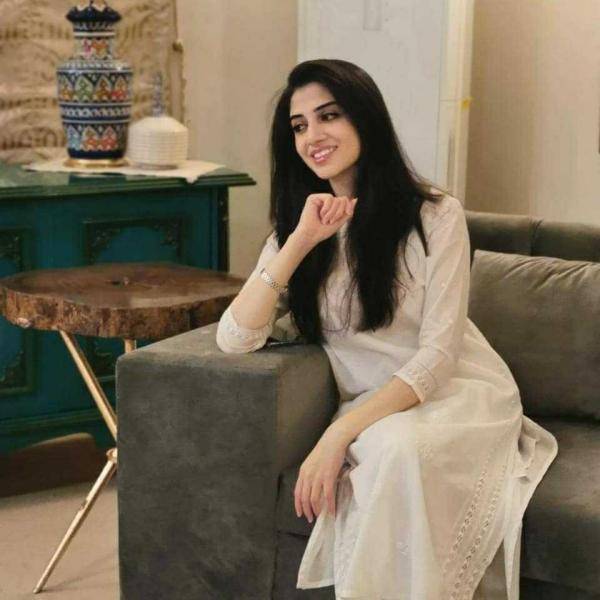 She has strong family connections in the industry, but she works hard on her own to get the chances she gets. Talented and versatile, she is young and a rising star of the showbiz. With time she is becoming an even better actress who is becoming a fan favorite.
Here we will look at Hina Javed's age, dramas, education and a lot more.
Biography of Hina Javed
Age
Hina Javed is a young and talented actress who broke into the industry at a very early age. She was born on 22nd May, 1986 in Jeddah, Saudia Arabia. Her zodiac sign is Gemini. She is now living in Karachi with her family to peruse her acting career. Hina Javed is a 5 feet and 5 inches tall, which makes her a relatively tall girl as per Pakistani community standards.
Family and Parentage
Not much is known about her parents, but it is known that her mother is a housewife while her father is a business man. She is one of four siblings. Hina has two other sisters and a brother. Her sister Tahmina Javed is also an actress while her youngest sister Sana Javed is a very famous actress. Her brother Abdullah is a model and actor as well.
Education
Not much has been revealed about her educational background, but it is believed that she has earned enough education to be considered well-educated.
Relationship Status
Hina Javed is a very private person and only shares limited information with the public and the media. She remains single for the moment and has no plans of getting married for the time being. Her focus is currently on her career.
Becoming an Actress
Hina Javed started her career in 2011 with a drama on ARY Digital. She has been working exclusively on limited projects that she feels comfortable doing. She actually rose to fame with the hit drama Mere Pas Tum Ho. After that, she became more well-known to the public.
So far, she has appeared in total of 9 dramas. The break down of all of her dramas is below.
| | | |
| --- | --- | --- |
| Drama Name | Channel | Released |
| Timmy G | ARY Digital | January 23, 2011 |
| Kahi Unkahi | HUM TV | November 6, 2012 |
| Jia Na Jaye | HUM TV | March 14, 2013 |
| Shanakht | HUM TV | August 5, 2014 |
| Zid | HUM TV | December 23, 2014 |
| Mohabbat Khawab Safar | HUM TV | April 24, 2017 |
| Aulaad | ARY Digital | December 22, 2020 |
| Pardes | ARY Digital | May 17, 2021 |
| Wafa Be Mol | HUM TV | August 9, 2021 |