Hum TV is gearing up to launch another drama named Antul Hayat. After releasing the teasers for the drama serial Bakhtawar staring powerhouse Yumna Zaidi, HUM TV has released two teasers for the new drama serial. From the looks of the teasers, the drama serial looks to be a romantic/tragic drama.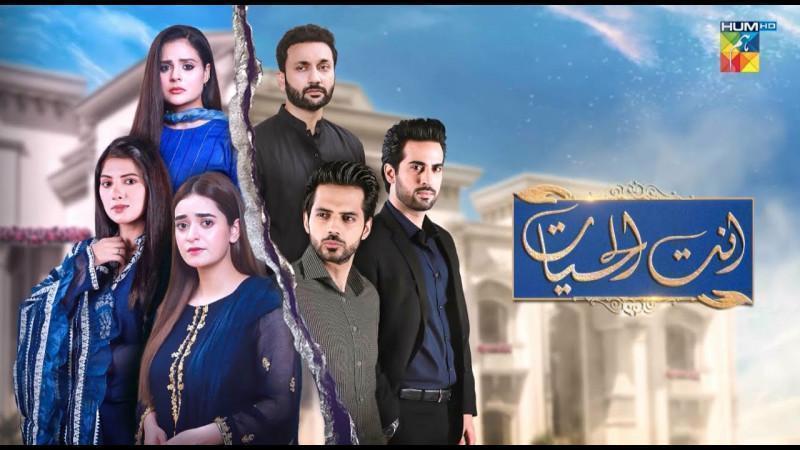 The new drama serial features a big cast of characters and boasts a complex plotline that will attract the attention of the audiences who are tired of the same storyline. Comin from the powerhouse Momina Duraid production, the audience has big expectations from the serial.
Cast of the Drama Serial Antul Hayat
From the looks of the teaser, the drama serial Antul Hayat will feature a big cast of characters, ranging from experienced actors and new blood. The cast looks promising and it appears that the audience will love the range of talent they will display on the screen.
Here is the cast list of the drama serial.
Beenish Chohan
Rabia Naureen
Minsa Malik
Michelle Mumtaz
Farha Nadir
Shameen Khan
More cast members will be revealed soon with the next teasers.
Details of the Drama Serial
The drama serial Antul Hayat is the story of three sisters who get married and believe their husbands are their Antul Hayat. Whatever they suffer, whatever they go through, they face everything with patience and unconditional love for their life partners. Regardless of the agonies in their lives, they believe their husbands are their world. Only time will tell if their love was misguided or not.
The drama is written by Athar Ansari who has previously written the drama serial Banno. The drama is directed by Haseeb Ali who has previously directed dramas such as Badnaseeb, Chamak Damak, Tera Yahan Koi Nahin, Maa Sadqey and more.
Momina Duraid produces the drama under the banner of MD Productions. This production house has produced mega hit dramas such as Hum Tum, Sang e Mah, Ishq E Laa, Dobara, Qissa Meherbano Ka Parizaad, Phaans, Chupke Chupke, and more.
No news has been shared about when the drama will air and what time it will air on. It is expected that this information will be shared when we will get the next set of teasers. So far, it is believed that the drama serial will air next month. Only time will tell.