Audi's is all set to introduce its electric sports car SUV e-Tron 50 Quattro in Pakistan in the first quarter of the year.

Ever since Pakistan had put forward the National Electric Vehicle policy, many auto manufacturers have prepared to introduce the electrical car in the country. The NEVP policy, which is still not in effect.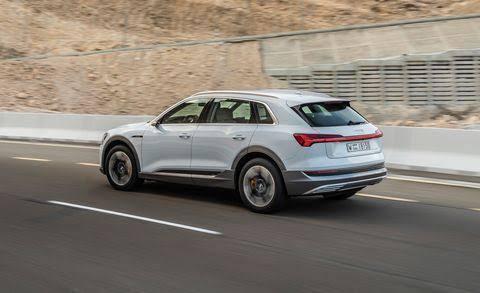 However, company had stepped up the challenge and started booking of its SUV. The units will be delivered from April 2020.

According to the Worldwide Harmonized Light Vehicle Test Procedure (WLTP), with a single battery charge the SUV covers an extraordinory distance that is 417 km. The highest regular speed of the car is 200 km per hour. This ensures a thrilling and adventure ride with controlled speed.

Audi also claims that SUV accelerate from 0 to 100 km in 5.7 seconds per hour. In the car the brake system is electro-hydraulically integrated which helps the car to recharge itself with the help of e-machine on more than 90% of its deceleration rate.

SUV gives an aggressive look with great aerodynamics. The outer surface of the car has sharp lines explaining its modern designing and combine with extra matrix LED headlamps at the front. The front lamps on the car come up with the smart tech that switch the diode off and on and controls the light as per the condition of the oncoming traffic. The taillights gives the car stylish look.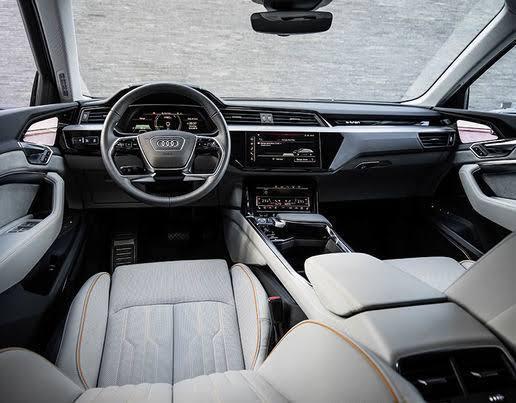 The car interior is the combination of comfort and luxury. The cabins are capacious with exclusive quality of interior built in the two tones combination. The car cockpit is located in the center of the dashboard which gives all the important information related to charging so that you can manage your time. Inside the cabin it has ample headroom and legroom, which turns it into an off-ride vehicle. E-Tron is expected to be available in 12 different colors in the local market. its battery charging time is about 6-7 hours. The off-road car can be charge either at your home as well as the working station. Audi offers 8 years warranty time to every buyer or 160,000 km on the high voltage battery installed in it.

In the local market, Audi's new SUV is expected to be sold at Rs.14,900,000 and the company is already Bookings orders of Audi SUV.
Read more latest news on beam.pk.