Vivo V27e Brand Ambassador has been announced. Vivo, the renowned global technology brand, has officially declared the extension of its collaboration with Babar Azam, the esteemed captain of the Pakistan Cricket team. Azam will continue to serve as the official brand ambassador for Vivo's latest smartphone from the V Series, the vivo V27e.
The partnership between vivo and Babar Azam exemplifies Vivo's commitment to delivering cutting-edge mobile phone technology and an unmatched user experience. By joining forces, Vivo seeks to strengthen its market standing and establish deeper connections with users, emphasizing their shared dedication to excellence and innovation.
Babar Azam said about being the Vivo V27e Brand Ambassador, "I'm thrilled to continue my partnership with vivo, a company that is incredibly inventive and focused on the consumer. I have always been drawn to Vivo's cutting-edge technologies, and I'm excited to work with vivo on the V27e."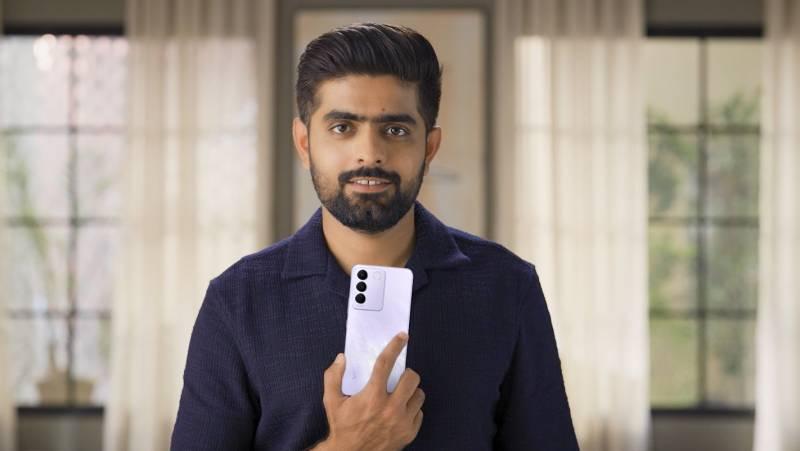 Babar Azam expressed his immense delight in aligning himself with vivo, a company renowned for its unwavering dedication to customer satisfaction and beloved by the youth of Pakistan. He said after being made Vivo V27e brand ambassador:
"I am thoroughly impressed with the V27e and particularly its outstanding camera capabilities — thanks to the 64MP OIS Ultra-Sensing Camera. The Slim Flat Frame design of the V27e is sleek and elegant, making it a joy to hold and use."
With its remarkable camera capabilities, user-friendly image technologies, and contemporary hardware enhancements, the V27e is poised to establish a new benchmark for smartphone excellence. The smartphone is equipped with a cutting-edge 64MP OIS Ultra-Sensing Camera that effortlessly captures stunning photos and videos in ultra-HD quality.
Additionally, the vivo V27e features a robust 4600mAh battery and utilizes 66W FlashCharge technology, ensuring a seamless user experience. State-of-the-art features such as Low-Light Portrait, 4D Game Vibration, and Optical Image Stabilization further distinguish this smartphone as a standout device.
Read more: Babar Azam Becomes Ambassador for Vivo V27e – Price & Specs
Having Babar Azam as the Vivo V27e brand ambassador, Vivo is excited to strengthen its brand image and provide its customers with an unparalleled mobile phone experience. Director Brand Strategy at Vivo Pakistan, Zohair Chohan said:
At vivo, we embody the BENFEN philosophy, which prioritizes doing the right thing and doing it correctly. Our brand is committed to innovation, cutting-edge design, and perfection in our products to provide the best for our customers. Our success with the V25 Series has only motivated us further to perform even better in Pakistan with the V27e. We are proud to have Babar Azam as our V27e ambassador, as his drive to pursue his passion and become one of Pakistan's most beloved young celebrities embodies these values. For example, the V27e features an exceptional 64MP OIS Ultra-Sensing Camera that captures Glowing Portraits with intricate details, demonstrating our commitment to delivering the best in design and technology."
The imminent launch of the V27e is poised to bring great excitement and has the potential to disrupt the Pakistani market with its innovative features.