660cc cars have been the centre of attention of middle class around the world. Well, it comes as no surprise as they are the perfect budget cars one can ever find. There are many reasons as to why they are the first choice under budget options. Some of which are;
660cc cars are smaller in size, so no worries about congested Pakistani roads
They have smaller engines and hence are fuel efficient
They require less maintenance than heavy engine vehicles
So, if the 660cc engines intrigue you to check them out, then take a look at the best options you can find in Pakistan.
Suzuki Hustler 660cc in Pakistan
Hustler is becoming popular day by day on the Pakistani roads. It has a unique design and seems quite spacious for a 66cc car from the looks of it. It runs on automatic (CVT) transmission with a petrol-run engine and gives a mileage of around 17-20 km. The car costs around Rs 1.2 million.
Suzuki Every 660cc in Pakistan
This one is yet another mini-van that is a perfect budget solution for families. The mini-van runs on automatic transmission and has a petrol engine that most commuters prefer. The car gives a mileage of 19-21 km/litre with its 658cc engine. It costs between Rs 1.1 and 1.3 million.
Daihatsu Move (Custom X) 660cc in Pakistan
Daihatsu Move is one of most fuel economical cars you will find on Pakistani roads. The car gives an exception mileage of 29-31 km/litre and has an automatic transmission as well. It has a petrol engine and costs around Rs 1.4 million.
Daihatsu Copen 660cc in Pakistan
Ok so Copen might not be a family car but it is one of the best options in the two-door vehicles. Copen was initially criticized for its toy-ish looking design, however, Daihatsu provided the customization option to make it a success. The car has an automatic transmission with petrol fuel type and costs around Rs 2 million.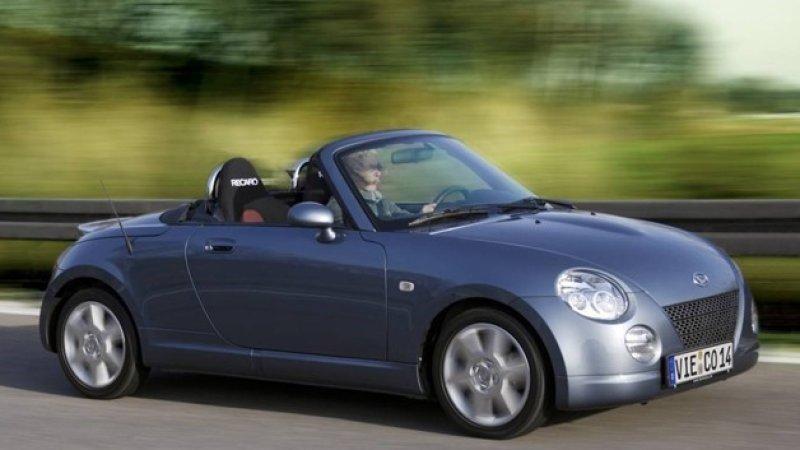 You can look for used Japanese cars as well. Wagon R (660cc), Suzuki Alto, Honda Life, Nissan Otti might prove to be handy options. Which one do you prefer, do share your opinion via posting a comment below.