In Pakistan, there was a tradition to use the gas heaters. However, the trend has been changed with the passage of time due to lack of Sui Gas in Pakistan. There was a time when Sui Gas was cheap in price and 24 hours available in Pakistan. But now the tables have turned. Due to social and political reasons, the matter of Sui Gas is not given a glance. For this reason, electric heaters are introduced in Pakistan. These heaters do not need Sui Gas at all. They are entirely electricity based. There is a wide range of electric heaters accessible in Pakistan. These heaters include blower heaters, fan heaters, solar heaters, carbon fiber heaters as well as infrared heaters. In the absence of Sui Gas, these heaters feel like a blessing. However, they consume a lot of electricity that can raise your electricity bill.
The more common type of electric heaters used in Pakistan are the fan heaters. Pakistani people consider them reliable, affordable and harmless instead of the others. The price of these fan heaters depends on their specifications; still, they are in the range of 1000PKR to 2000PKR. This fan heater has many awesome features. These features incorporate the adjustable thermostat, fan speed adjustment, automatic shutdown, etc. There is only one drawback of this electric fan heaters i.e. it consumes a lot of power. At the moment, we are going to explain the top electric fan heaters in Pakistan. These are following:
SECO 2000W Portable Electric Fan Heater Hot & Cool
It is a portable electric fan heater that is light in weight. It has dual heat settings. There is a carry handle in it. This heater is readily available in the market for only 1,945 PKR.
Y.Ali Blower Fan Heater – White
It has an adjustable thermostat. Not just that, this heater has a 6 Feet air pressure. This heater has a power indicator light. The best thing about this heater is that it has overheating protection. The price of this fan heater is only 1,699 PKR.
E-Lite Appliances Elite Halogen Electric Heater – Quartz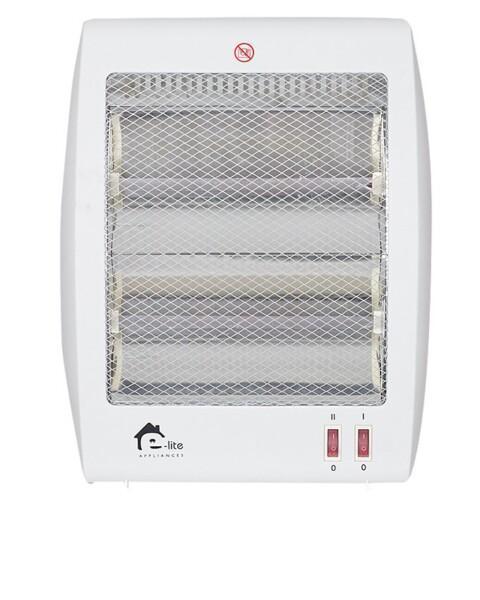 This fan heater has an automatic control temperature that makes it stand out in the market. Not just that, it consumes only 800W that is quite low. You can get this fan heater at 1,499 PKR.
Also Read| Best Fans in Pakistan