Beam has made a list of the best Suzuki cars to buy in Pakistan, and you are going to get everything you need to know about the best Suzuki cars in the Pakistani market.
The automotive industry is on the roll no doubt. There are new players entering the market and the leading automakers like Renault and Volkswagen have already vowed to establish assembly plants in Pakistan. There isn't a shadow of a doubt they will give a tough time to the already famous brands like Suzuki, Honda, and Toyota.
However, it might take some time to beat the king of Pakistani market the Pak Suzuki unless they offer something that is highly competitive and even cheap compared to Suzuki cars.
Suzuki is enjoying a pretty decent run in terms of sales. It is the most sold car brand in Pakistan followed by Toyota and Honda. Suzuki Mehran is the most sold car in Pakistan with WagonR coming in at second. Let's have a glance at which Suzuki cars will offer the best value for your money.
 Suzuki Mehran
Now, Suzuki Mehran might not be the most feature-studded car out there in the market. In fact, it has been criticized a lot for being overpriced and under-featured. However, there is no denying that it is the most sold car in Pakistan and the only reason that Suzuki hasn't discontinued it in the local market. Mehran is the best option if you are a family man and have a budget of around Rs 6-8 Lacs. It has a fully manual transmission system and can adjust 5 people in it. The car runs on petrol and comes with a CNG option as well. It gives a mileage of around 18 kmpl and the base variant costs Rs 709,000.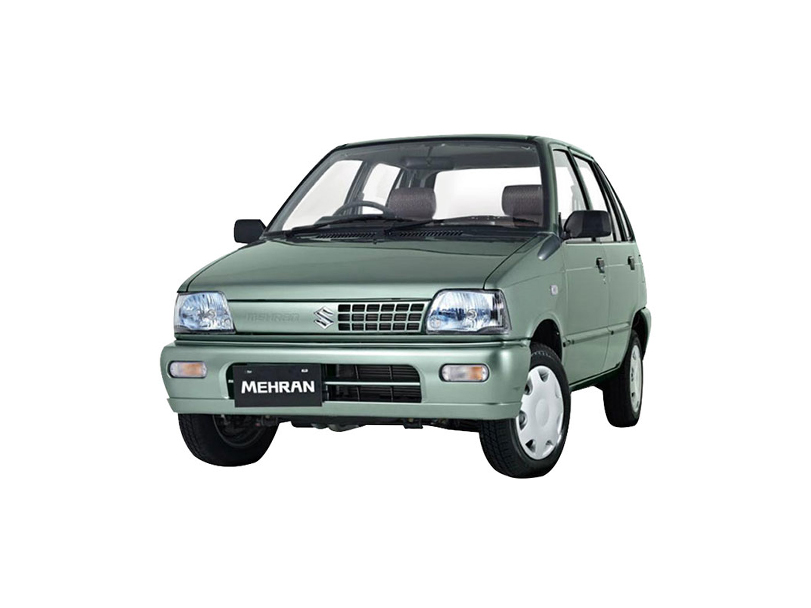 Suzuki Cultus
The newly launched automatic model of the well-known Cultus saw a complete design makeover. The first launch was a bit criticized, however, the automatic variant was pretty much welcomed by most commuters. The latest automatic variant of Cultus has dual SRS airbags, power steering & ABS, alloy wheels, fog lights, Bluetooth connectivity, power windows, electronically adjustable side mirrors. It can be said as the most technologically advanced 1000cc car (locally assembled) in Pakistan. You can buy the manual Cultus in Rs 13 lac while the automatic one in Rs 15 lac. The automatic variant runs on petrol giving a mileage of 20-22 kmpl.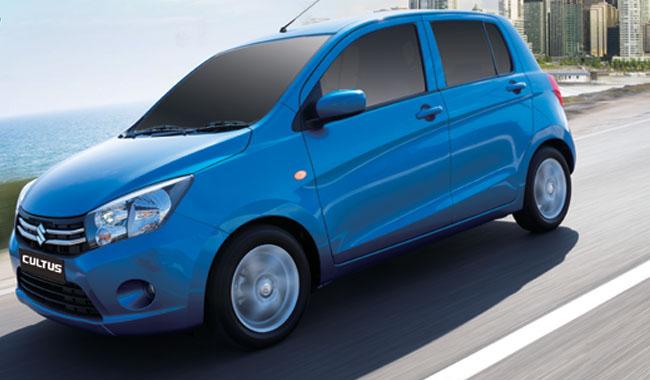 Suzuki WagonR
You can find this car, already the most popular car after Mehran, both as locally manufactured and as imported unit. The reason behind its fame is its pretty affordable price and a sleekish design. It was recently upgraded as well and received a little price bump along the way. It costs Rs 1,074,000 and Rs 1,164,000 depending on the variant. It is loaded with a bunch of features including air conditioner, CD player, Defogger (Rear), Remote Boot/Fuel-Lid, Tachometer, Cup Holders and AM/FM Radio.
Suzuki Ciaz
Ciaz makes it to the list because of its sedan body make. It was just launched a couple of years ago and is a direct competitor of Toyota GLI and Honda City. It is a bit overpriced as compared to City, but it is the best Sedan if you are a fan of Suzuki. It has a displacement of around 1,400cc and gives a mileage of 14-16 kmpl and comes with a manual displacement and a petrol engine. It costs between Rs 1.8 and 1.9 million. It has also an air conditioner, CD player, Defogger (Rear), Remote Boot/Fuel-Lid, Tachometer, Cup Holders and AM/FM Radio.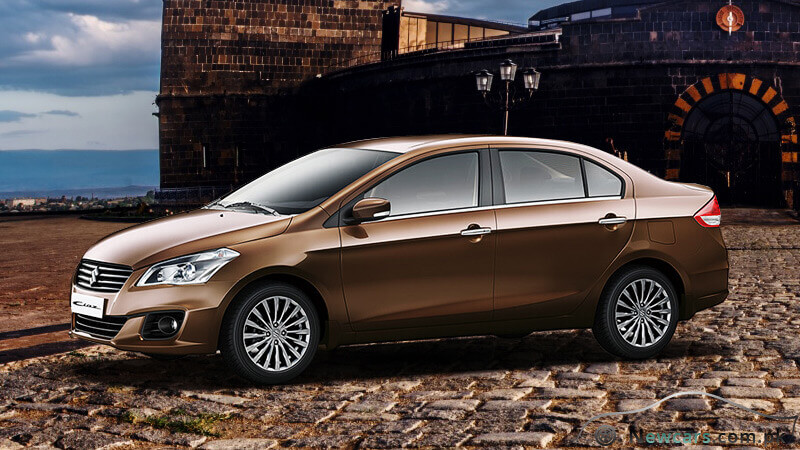 What do you think about these Suzuki cars? Let us know in the comments section!