BlackBerry Evolve Would be an Affordable Handset of 2018!!!
Its era of technology and smartphones are the primary part to stay connect with your loved ones. All mobile phone companies are developing new smartphones with excellent features. A company named BlackBerry is going to evolve its new smartphone on 10th October 2018. This new mobile phone is BlackBerry Evolve. This smartphone is one of the most affordable device that has many excellent specifications. Firstly it was introduced in August and then the rumors say that it would come in September. But now we are in October so, now this would be released on 10th October 2018. It would run on Snapdragon 450 chipset, having 4 GB RAM and 64 GB storage. The availability of color option for BlackBerry Evolve is only Black. Its price would be INR 24990 (around $350/€300). Here I am going to discuss the key specifications of new BlackBerry Evolve for the real smartphone lovers.
An Affordable Phone (BlackBerry Evolve)
Here I am going to tell you about one of the most affordable smartphone of 2018. This smartphone's name is BlackBerry Evolve and it would come on 10th October 2018. Only one week is remaining for its official launching.
It runs on Snapdragon 450 chipset with 4 GB RAM and 64 GB storage. This is the first non-QWERTY device of the brand having its huge 5.99" display with 18:9 ratio and Full HD+ resolution. It comes with almost stock Android Oreo 8.1 out of the box and with BlackBerry DTEK security features. The monthly security updates are also given by the company.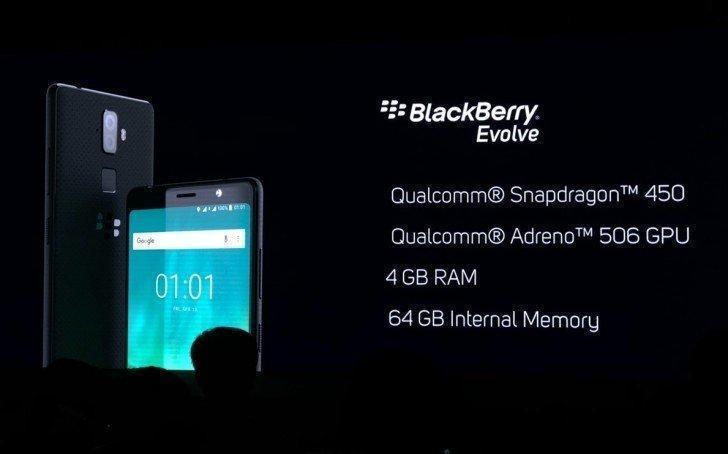 The new BlackBerry Evolve includes 13 MP + 13 MP cameras on the back. One of these cameras come with a monochrome sensor by Samsung. The front camera would include 16 MP Selfie shooter. It also has one LED Flash, Face Unlock capabilities and Dolby Digital sounds. This handset has 4000 mAh battery capacity. The color option is only Black for BlackBerry Evolve.
Key Features of BlackBerry Evolve
Android Oreo 8.1
Snapdragon 450 chipset
5.99" display screen
18:9 ratio
Full HD+ resolution
4 GB RAM
64 GB storage
13 MP + 13 MP
16 MP selfie shooter
LED Flash
Face Unlock
4000 mAh battery capacity
Available in Black color
Price would be INR 24,990 (around $350/€300)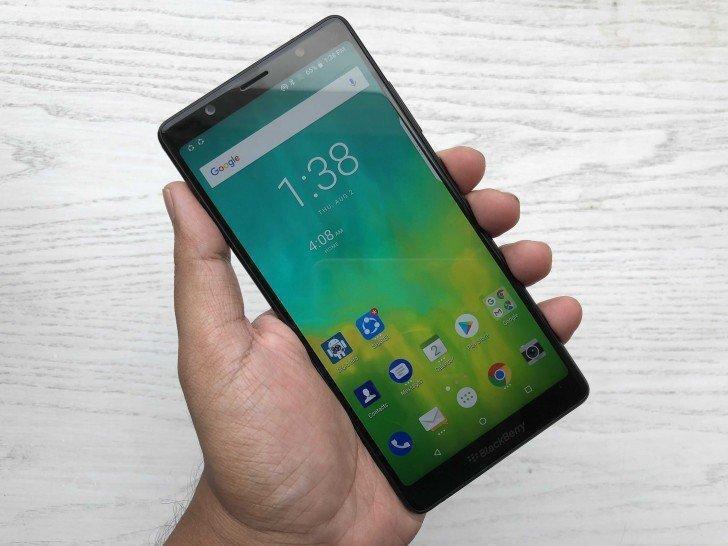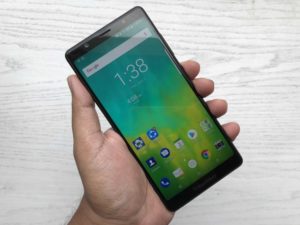 Availability in Pakistan
The new smartphone BlackBerry Evolve is going to release on 10th October 2018. It would also be available in Pakistan after its official launch. This would be in Pakistan market with same specifications. The price tag may be changed in Pakistan market.
Related Article|Its All About New LG V40 ThinQ with Top Features| Coming Soon