After the announcement of a locally produced and assembled MG car in Pakistan, we now have a new price for MG HS. MG Pakistan has reopened the bookings for MG HS, their premium MG HS. While most people were expecting the price of the vehicle to decrease, the brand has actually increased the price of their MG HS SUV.
The company made a statement in which they announced that the price of the CBU units of their HS SUV has increased to Rs. 5,749,000. Previously, the SUV had a price of Rs. 5,449,000. The new price for MG HS is Rs. 300,000 and the booking price of the SUV is now set at Rs. 2,000,000.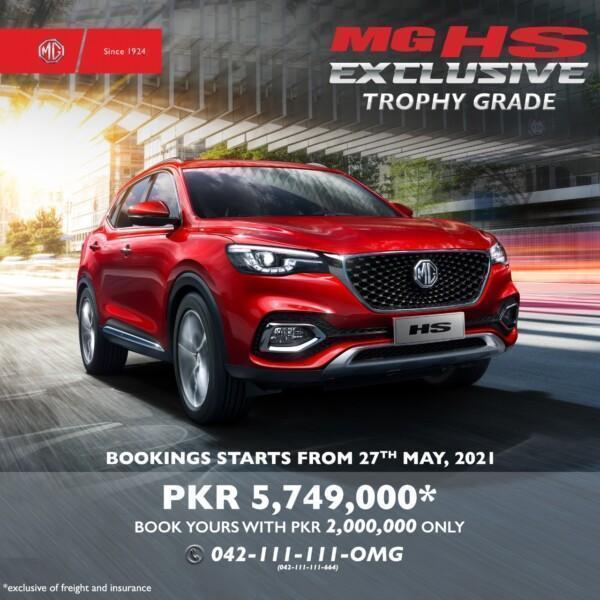 New Price for MG HS
The price hike was expected as the import duty hike was placed on all MG cars. This is the first time the prices have been increased for an MG vehicle in Pakistan and it is expected that the price for the vehicles by the brand will increase at least one more time by the end of this year.
However, there are chances that the price will come down when the local assembly plant is fully functional. This luxury SUV has a premium look and feel, something that most Pakistanis weren't able to experience. Since the price of the vehicle is much cheaper than the staple SUVs in the country, it is expected that people are still going to love it even with the price hike.
You can book your SUV from 27th May, 2021. The new price does not include insurance and freight charges that will be applies to your purchase when you finally get your HS SUV delivered to your doorstep.