Faisal Qureshi's New Drama Serial Haiwaan is Coming Soon…!
Pakistan Entertainment Industry is full of many talented, hard work, brilliant and experienced actors. All are working well to make a good name in our industry not only in Pakistan but also in other countries. Faisal Qureshi is also one of the most talented actor and he is working on multiple dramas simultaneously. He played his energetic role in many dramas and another project by him in a lead role Haiwaan is ready to come out soon on ARY Digital. Some teasers of this Drama have been revealed and it looks a very brutal story. By its teasers it seems a very intense story with a lot of emotions. The some details about new drama serial of Faisal Qureshi are here that are disclosed yet.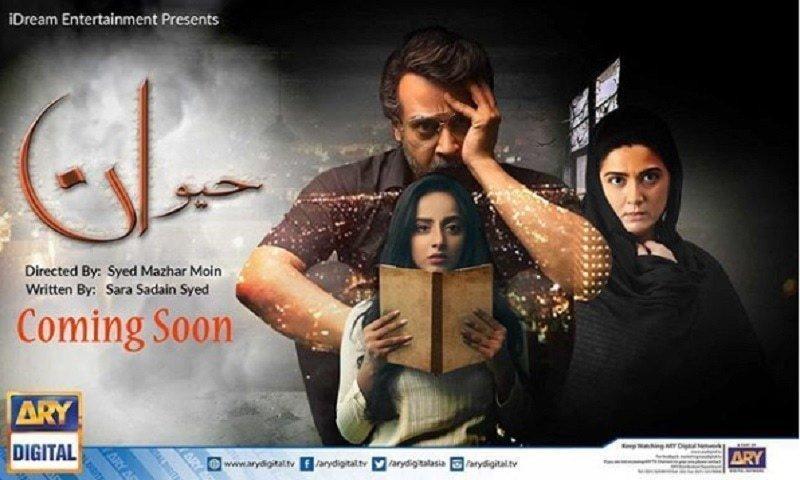 Faisal's Drama Serial Haiwaan
Faisal Qureshi is one of the best and experienced actor in Pakistan Entertainment Industry. His new drama serial Haiwaan would be on air on ARY Digital Channel after some days. Many teasers of this serial are revealed and it seems a very brutal story.
Story of Drama Serial Haiwaan
The primary purpose of today dramas is to portraying real social issues through the medium of TV dramas and Haiwaan seems to be one from the same. There is not much disclosed by the writers but according to the teasers its story seems to revolve around two families and how they survive in difficult circumstances. It seems to be a very intense story with a lot of emotions. There would be the mixture of emotions, child abduction and harassment in Haiwaan Drama.
Main Actors in Haiwann
The main actors of Haiwaan Drama Serial are Faisal Qureshi and Sanam Chaudhry. Two other talented actors as Iffat Omar and Savera Nadeem are also would perform their roles in this drama. Here are the points of both actors regarding this drama serial.
"It's about a character which is commonly found in our society. In order to cover a mistake that he has committed at some point, he commits more of them. And then there comes a point when the truth is unveiled" Faysal said while he was talking about his role in a recent interview.
Sanam Chaudhry is also playing a lead role in this drama and here is her point to know about her character in Haiwaan. "On behalf of my character called Momina I want to tell my fans that they need to beware while watching Haiwaan as I guarantee you that there wont be a single dry eye once the drama goes on air".
More about Haiwaan
The new drama serial Haiwaan is directed by Mazhar Moin and the story is written by Sara Sadain Syed. The complete project will be produced under the banner of iDream Productions.
This drama would be on air very soon as its teasers are revealed on ARY Digital. Don't miss to watch this brutal story and emotional acting by the finest actors.
Related Article|All You Need to Know About Upcoming Pakistani Movie, Pinky Memsaab