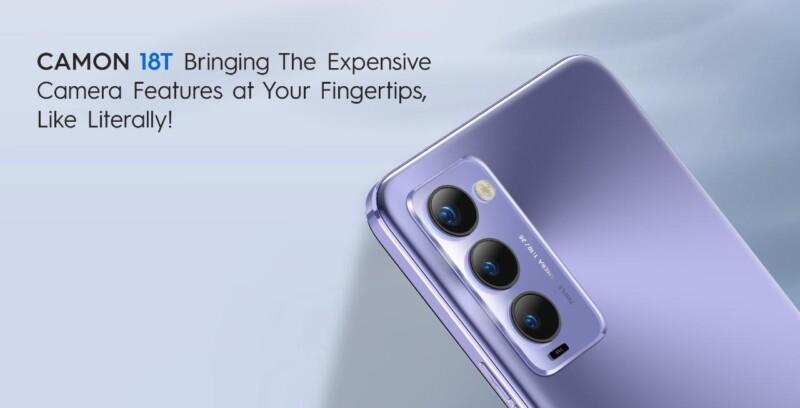 What's better than a phone? A camera phone that is exceptionally well in whatever features it offers. Now, we have such a smartphone that is literally the replacement of a conventional DSLR and comes within your budget.
CAMON 18T is the replacement for a conventional camera. This smartphone is literally giving you high-quality camera features in a small gadget. But, it is not just a camera phone but a complete gadget to satisfy your needs.
Let's dig in!
TECNO Mobile Introduced a New CAMON Series
On November 29, 2021, we were introduced to a new smartphone that was meant to feature exceptional camera quality. This phone has been buzzing for quite some reasons, such as photo quality, reliable battery time, powerful storage, and much more.
Prime Camera Features
You do not want to miss the CAMON 18T camera features. That is for sure! They are this good! Starting from the front camera of 48MP from which you cannot take wrong or blurred selfies. And how can we forget about the exceptional main camera of 48MP that is supported by the 2MP of depth camera and an AI camera!
Other than these specifications, it also has a film master that lets you shoot high-focal images and full-screen microfilm. So, you can capture videos in different theme styles.
The Cinematic Display
Well! TECNO Mobile is also going strong in its display features in CAMON 18T. Now, we have the flat model that comes with an LCD of 6.8 inches with 1080*2460 resolution. Well! It is huge, and you can enjoy watching games and videos and doing your regular tasks easily.
Data Storage
Talking about the battery power of this exceptional smartphone, we have 4GB RAM and 128GB ROM to support its processing. Conveniently said, these features are enough to make sure that there will be no phone hanging, and you can even download high-tech games and other applications.
Battery
Do you love to talk so much and worry about your phone dying? CAMON 18T is the perfect phone for you then. It has 5000mAH battery power and an 18W fast charger.
So, if you are frustrated from charging your phone more often. This phone will free you from such stress. Provided the battery power and the fast processor of G85, you won't regret buying it.
Price
Oh yes! Now, let's talk about money and how much it costs? Considering the amazing features, you would think that it costs a fortune, but no! It is only available at 28,999 PKR. So, there should be nothing stopping you from buying this phone.
Here's the summary of all CAMON 18T popping features.
Front Camera: 48MP
Main Camera: 48MP
2nd Camera: 2MP
3rd Camera: Q
Film Master: Yes
Screen Type: LCD
Refresh Rate: 60Hz
Resolution: 1080*2460
CPU: G85
ROM/RAM: 4GB + 128GB
Charger: 18W
Battery: 5000mAH
Buy CAMON 18T Now & Get 1000PKR Off!
How could TECNO not offer discounts? It's been their culture. So, you can get this amazing phone at a discounted price of 27,999PK on Daraz, Cube, and Prioceoye. This offer is valid only for December, so avail of this offer before it gets too late.
Reviews
It's less than a month now since the release of CAMON 18T, and we are getting some pretty awesome reviews about it. People are loving it. So, we can safely say that it is a success. Go, get it now!